Astaxanthin is known for reducing mental fatigue, improving clarity of thinking, concentration, motivation, mood and vision and is a powerful antioxidant
Astaxanthin (3,3′-dihydroxy-β, β′-carotene-4,4′-dione) is a natural pink xanthophyll that belongs to a group of chemicals called carotenoids.
Astaxanthin is produced by several freshwater and marine microorganisms, including bacteria, yeast, fungi, and microalgae like Haematococcus pluvialis.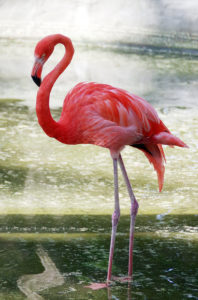 Because of its deep red-orange color, Astaxanthin leaves a pink or red color in salmon, trout, lobster, shrimp, and other seafood that feed on these organisms.
Its unique molecular structure makes it a powerful antioxidant. 
Astaxanthin is 550-times more effective than Vitamin E against lipid peroxidation in the mitochondria.[i]
Astaxanthin provides a potent nootropic because its unique chemical structure allows it to easily cross the blood-brain barrier.[ii]
Research and clinical trials over the last 10 years have shown Astaxanthin's potential for Alzheimer's disease, stroke, high cholesterol, liver disease, Parkinson's disease, macular degeneration, and even cancer. 
Astaxanthin has been shown to improve exercise performance including decreasing muscle damage and soreness related to exercise.[iii]
And Astaxanthin is used to prevent sunburn, improve sleep, male infertility, ease symptoms of menopause and rheumatoid arthritis.
Here we'll explore how Astaxanthin benefits your brain. 
Astaxanthin helps:
Neuroprotection: Astaxanthin (AST) is a potent antioxidant and anti-inflammatory providing protection from Alzheimer's, Parkinson's disease, and other neurodegenerative disease
Memory & cognitive function: Astaxanthin protects your cells from the destructive effects caused by free radicals, and protects cognitive function by increasing cerebral blood flow for better memory and overall cognitive performance
Mental fatigue and performance: Supplementing with Astaxanthin helps reduce cortisol, a biomarker for stress and mental fatigue. 
Overview
Astaxanthin (3,3′-dihydroxy-β, β′-carotene-4,4′-dione) is a natural pink xanthophyll found primarily in Haematococcus pluvialis algae, and the salmon, shellfish, krill, and birds that feed on them (i.e., pink flamingos).
Shrimp and lobsters turn red when cooked. Because Astaxanthin in crustaceans is surrounded by a protein that turns pink when released by heat.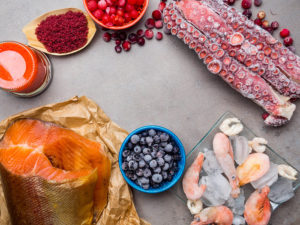 The single largest source of natural Astaxanthin is the algae Haematococcus pluvialis.
Astaxanthin boosts the health of skin, joints, heart, and brain. And it's use as a nootropic supplement is supported by more than 1,097 peer-reviewed papers in the last 5 years.[iv]
It is one of the few antioxidants that can cross the blood-brain barrier and blood-retinal barrier, benefiting both your brain and vision.[v]
A comparative study shows Astaxanthin 6,000-times more potent than Vitamin C, 550-times more powerful than Vitamin E, and 5-times better than Beta Carotene in trapping energy from a singlet oxygen, one of the most common Reactive Oxygen Species (ROS) in your body and brain.[vi]
Astaxanthin can also neutralize ROS without generating pro-oxidants, a common side effect of other antioxidants.[vii]
Astaxanthin prevents the accumulation of phospholipid hydroperoxide (PLOOH), which accumulates abnormally in dementia patients. 
In one study, dementia patients were given Astaxanthin for 12 weeks. The study showed patients supplementing with Astaxanthin had lower concentrations of PLOOH and erythrocytes. Demonstrating its potential in preventing and possibly treating dementia.[viii]
Astaxanthin as a nootropic has also been shown to boost cognitive function and memory.
96 healthy and aged individuals with some level of age-related forgetfulness received either Astaxanthin 6 or 12 mg per day, or a placebo for 12 weeks.
The researchers concluded that Astaxanthin improved memory, and boosted cognition, attention, and information processing in the aged study participants.[ix]
How does Astaxanthin work in the brain?
Astaxanthin boosts brain health and function in several ways. But two in particular stand out.
Astaxanthin protects the brain from neurodegenerative disease. Studies show that Astaxanthin scavenges reactive oxygen species (ROS) and free radicals associated with diseases like Alzheimer's and Parkinson's. 
Age-related cognitive decline often includes reduced blood flow to the brain. Resulting in memory loss and impaired cognition.
Astaxanthin easily crosses the blood-brain barrier and scavenges free radicals. Enhancing brain blood flow and providing more oxygen and nutrients for neuroprotection against inflammatory disease that can lead to a stroke. 
Astaxanthin's antioxidant power is greater than other members of the carotenoid family. Helping prevent metal ion-induced oxidative stress by chelating heavy metals and acting as an anti-inflammatory.[x]
Astaxanthin helps reduce mental fatigue. Studies show that supplementing with Astaxanthin can help prevent mental fatigue including in healthy people. 
Mental fatigue is often caused by oxidative stress. Measuring phosphatidylcholine hydroperoxide (PCOOH) is the blood plasma marker used when testing for a cause of fatigue. 
Supplementing with Astaxanthin helps recovery from mental fatigue because it decreases PCOOH which is often elevated during mental and physical tasks.[xi]
When you supplement with Astaxanthin, it primarily accumulates in the mitochondria. Mitochondrial membranes are especially prone to oxidative stress, which can then hamper energy production.
Astaxanthin neutralizes free radicals in mitochondrial membranes, resulting in an increase in cellular energy production.[xii]
How things go bad
Oxidation is a natural byproduct of cellular energy production in your brain and body. But as you age, oxidative stress in your brain also increases. Often accelerated by our modern Western diet.
Increasing oxidative stress can lead to:
↑ increased inflammation
↑ accelerated aging
↓ Memory loss
↓ Chronic fatigue
↓ Neurodegenerative disease
Supplementing with Astaxanthin as a nootropic may help slow and even reverse this cognitive decline caused by oxidative stress.
Potentially preventing age-related neurocognitive diseases such as Alzheimer's, Parkinson's, strokes, and dementia. 
Astaxanthin benefits
Astaxanthin has a unique molecular structure which makes it more potent than any other antioxidant. 
Astaxanthin has the unique ability to help protect both the cell's exterior as well as interior from oxidative stress.[xiii]
While you can't prevent aging, you can slow down the aging process by reducing oxidative stress. Protecting your brain cells and mitochondria.
Energy production in the mitochondria generates enormous amounts of free radicals that can cause oxidative stress. Astaxanthin helps to support and strengthen your body's own antioxidant defense system against this stress. 
Studies have shown that Astaxanthin counteracts mental fatigue, and improves clarity of thinking, concentration, motivation, and mood.
Natural Astaxanthin easily crosses the blood-brain barrier and helps prevent diseases, such as Alzheimer's and Parkinson's, which are associated with mitochondrial dysfunction. 
Several clinical studies have shown that natural Astaxanthin as a nootropic helps improve memory and multitasking in those experiencing age-related forgetfulness.
How does Astaxanthin feel?
If you have chronic fatigue, or memory issues, you may want to try supplementing with Astaxanthin.
Neurohackers who supplement with Astaxanthin report a dramatic difference in how they feel. With more energy and less brain fog. 
People with joint and muscle pain say they get relief from their pain.
It may take 6-8 weeks supplementing with Astaxanthin before you begin to experience its benefits. But some say it worked for them in a few days. 
Many find their skin becomes clearer just a week into taking Astaxanthin. 
Astaxanthin is especially beneficial for vision. And you may find your eyesight getting better.
And many using Astaxanthin say they found that they can stay in the sun significantly longer without getting burned. 
Astaxanthin is a powerful antioxidant. Resulting in fewer fine lines and wrinkles with continued usage. 
If you are experiencing brain fog, slow thinking, or poor vision or skin health, you may start feeling better once you've added Astaxanthin to your nootropic stack.
Astaxanthin Clinical Research
The rapid increase in neurodegenerative disease world-wide has inspired more and new research of natural supplements such as Astaxanthin. Looking for ways to put a stop to this increase in disease. 
Astaxanthin for neurodegenerative disease
Astaxanthin improved the antioxidant capacity of red blood cells in a study conducted with 30 elderly people. Resulting in a decreased risk factor for developing dementia due to reduced buildup of phospholipid hydroperoxides (oxidized fats) in their cell membranes.[xiv]
An animal study in China showed that supplementing with Astaxanthin can delay brain aging by reducing oxidative damage and increasing levels of Brain-Derived Neurotrophic Factor (BDNF) needed for the creation and repair of neurons.[xv] 
When rats were pre-treated with high doses of (80 mg/kg) of Astaxanthin, the possibility of brain damage from a stroke was significantly reduced. And the animals performed better in a learning performance test after a stroke.[xvi]
Astaxanthin also sped up recovery and reduced inflammation after a traumatic brain injury in mice.[xvii] [xviii] [xix]
Astaxanthin protects brain cells from beta-amyloid-induced toxicity, which is associated with Alzheimer's disease.[xx] [xxi]   
Astaxanthin for memory and cognition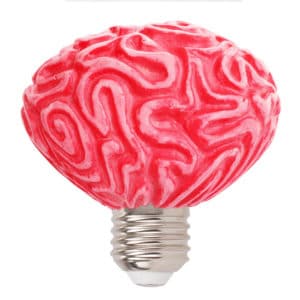 In 2009, a study in Japan showed Astaxanthin is effective for age-related decline of psychomotor and cognitive functions.
10 healthy males ages 60-69 experiencing age-related memory loss were recruited for this study.[xxii]
By the end of the study, the men experienced a significant improvement in cognition, attention, memory, and information processing.
In another Japanese study, researchers gave Astaxanthin to 96 elderly subjects with age-related forgetfulness. The researchers concluded that supplementing with Astaxanthin resulted in better learning and memory.[xxiii]
Astaxanthin for mental fatigue
Mental fatigue can be caused by increased oxidative stress due to a reduction in the brain's oxygen supply.
Fujifilm conducted a study on how Astaxanthin can be used to reduce mental fatigue. They gave either Astaxanthin or a placebo to a group of 24 volunteers. Mental fatigue was induced in these volunteers. The researchers concluded the group that received Astaxanthin showed significant improvement from mental fatigue compared to the placebo group.[xxiv]
In a study published by The Journal of Clinical Therapeutics and Medicines,  39 healthy subjects experiencing mental fatigue were divided into test and control groups, and given either Astaxanthin or placebo.
The group who received natural Astaxanthin exhibited reduced symptoms of mental and physical fatigue. 
Digging deeper, the researchers also found the subjects experienced better clarity of thinking, concentration, motivation, and mood.
Astaxanthin Recommended Dosage
Recommended nootropic dosage of Astaxanthin is 4 – 16 mg per day.
To achieve the equivalent of this dosage through diet alone you would need to consume 600 to 2,000 g of seafood per day.[xxv]
Studies conducted in Japan show that supplementing with 4 mg of Astaxanthin per day leads to protection of the skin against UV rays. And supplementing with 6 mg leads to better skin texture, elasticity, and improved eye health.
If you're an athlete, you can use up to 16 mg of Astaxanthin per day. But I highly recommend consulting with your doctor before using such a high dose. 
Astaxanthin is fat-soluble and needs to be taken with a meal containing healthy fats, or a tablespoon of unrefined coconut oil or MCT Oil for absorption. 
Astaxanthin Side Effects
If you're dealing with a bleeding disorder or using blood-thinning medication you should not use Astaxanthin.
If you are diabetic or hypoglycemic you must use Astaxanthin with caution. Monitor your blood glucose levels closely and adjust your medications accordingly. 
Astaxanthin may also lower your blood pressure. If you're using natural or prescription medication that lowers blood pressure, be careful while using Astaxanthin.[xxvi]
If you are using 5-alpha-reductase inhibitors for an enlarged prostate or hair loss, I don't recommend using Astaxanthin.
Because Astaxanthin may inhibit the conversion of testosterone to dihydrotestosterone (DHT). Possibly resulting in low libido, enlarged breasts, decreased semen quantity during ejaculation, impotence, increased skin pigmentation, hair growth, weight gain, and depression.
And if you are hypersensitive to 5-alpha-reductase inhibitors should completely avoid Astaxanthin.[xxvii]
You should NOT use Astaxanthin if you have autoimmune disorders, are on immunosuppressors, have hypocalcemia, osteoporosis,  or have a known allergy or hypersensitivity to Astaxanthin or related carotenoids.
And if you're pregnant or breastfeeding you should avoid using Astaxanthin. 
Some may experience milder side effects like abdominal pain and cramping.
As a nootropic, Astaxanthin dosages are low. More IS NOT BETTER and will more than likely cause serious health issues.
Type of Astaxanthin to Buy 
Astaxanthin is available as softgel capsules or as a powder. 
Because Astaxanthin is gaining in popularity as a nootropic supplement, 95% of it is generated synthetically using petrochemicals due to cost-efficiency for mass production.[xxviii]
But safety issues have been identified when using synthetic Astaxanthin as a nootropic supplement. So, make sure you choose an Astaxanthin supplement that is naturally sourced.[xxix]
You can also get natural Astaxanthin in my favorite vision supplement – Performance Lab® Vision. Which also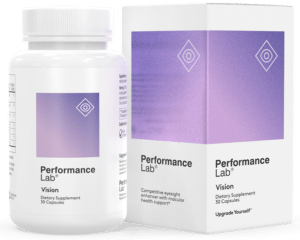 contains European Freeze-Dried Blackcurrant 300 mg, European Blackcurrant Extract 25 mg, European Bilberry Extract 25 mg, FloraGLO® Lutein 10 mg, FloraGLO® Zeaxanthin 2 mg, Astaxanthin (organic Haematococcus pluvialis algae) 1mg, and Saffron 1 mg.
As a standalone supplement, two patented versions of Astaxanthin are on the market and both naturally sourced from Haematococcus pluvialis algae. And they are:
BioAstin® is made in Hawaii by Nutrex from organic Haematococcus pluvialis algae. And licensed to other dietary supplement manufacturers.
Zanthin® is made by Valensa from Haematococcus pluvialis grown at their sister company in Chile. And then using a CO2 extraction system in Florida. The company licenses Zanthin® to other dietary supplement companies.
Whatever form of Astaxanthin you choose, be sure to take this fat-soluble supplement with a meal containing healthy fats or a tablespoon of unrefined coconut oil or MCT Oil. Because it is digested by activating digestive enzymes which help break down fats. 
Nootropics Expert Recommendation
Astaxanthin – 4-16 mg per day
I recommend using Astaxanthin as a nootropic supplement.
Your body does not make Astaxanthin on its own. So to get its benefits you must take it as a supplement.
Astaxanthin is especially helpful for those dealing with Alzheimer's disease, stroke, high cholesterol, liver disease, Parkinson's disease, macular degeneration, or age-related cognitive decline.
Astaxanthin is a potent nootropic supplement. And may help boost energy levels, reduce brain fog, improve your mood, and help protect you from age-related cognitive decline.  
You can safely use to 8 mg of Astaxanthin per day if needed. Dosages up to a maximum of 16 mg should done in consultation with your doctor.
Keep in mind that this supplement is fat-soluble and requires healthy fats from a meal, or a tablespoon of unrefined coconut oil or MCT Oil for absorption.
You can also get natural Astaxanthin in my favorite vision supplement – Performance Lab® Vision.
Or as a standalone nootropic supplement offered by several dietary supplement companies. Look for the natural branded versions BioAstin® or Zanthin® to ensure quality.