Rhodiola Rosea is known for improving alertness, energy, memory and mood, is anti-anxiety and anti-depressant, reduces fatigue, and boosts cognition and concentration
Rhodiola Rosea L. (Golden Root, Roseroot, Arctic Root) is an adaptogenic herb and nootropic that has been used in traditional medicine in Russia and Scandinavian countries for hundreds of years.
In Russia, Rhodiola Rosea is widely used as a remedy for fatigue, poor concentration, and decreased memory. It's also believed to make workers more productive.
The Journal of the American Botanical Council reported on 180 studies done on Rhodiola Rosea since 1960. The bulk of the research shows how this herb works in treating physical endurance, fatigue, depression, impotence, infections, fertility, cold and flu, tuberculosis, cancer, and anxiety.[i]
German researchers describe the benefits of Rhodiola Rosea for pain, headache, scurvy, hemorrhoids, as a stimulant, and as an anti-inflammatory.[ii]
This ancient remedy has remarkable stress-relieving and anti-anxiety properties. And stands shoulder to shoulder with some of the most potent drugs used to treat depression and anxiety.
Here we're going to explore how Rhodiola Rosea benefits your brain.
Rhodiola Rosea helps:
Reduce Stress and Fatigue: Rhodiola Rosea helps reduce stress and fatigue, increase energy, alertness and stamina, while boosting mental performance under periods of chronic stress. Research shows Rhodiola Rosea can increase attention to detail-oriented tasks by improving concentration over a prolonged period. The ideal study nootropic.
Improve Mood. Rhodiola Rosea boosts mood by influencing serotonin and norepinephrine levels in your brain, and the feel-good opioids like beta-endorphins.
Neuronal Regeneration: Rhodiola Rosea helps in neurogenesis by repairing and growing new neurons. It also activates the synthesis and re-synthesis of ATP, your body and brain cell's main energy source. Rhodiola Rosea helps reduce the inflammatory C-reactive protein. And salidroside, one of many components of this incredible herb, protects neurons from oxidative stress-induced cell death.
Overview
Rhodiola Rosea L. (Golden Root, Roseroot, Arctic Root) has been used for several thousand years in traditional medicine. It grows in primarily dry sandy ground at high altitudes in the arctic areas of Europe and Asia.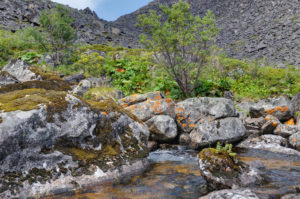 The plant is 12 – 30 inches high and produces yellow blossoms. The Greek physician, Dioscorides, first recorded the medicinal applications of 'rodia riza' in 77 C.E. in De Materia Medica.[iii]
This ancient herbal adaptogen has remarkable anti-depressant and anti-anxiety qualities. And has been shown to be as good as many prescription pharmaceuticals in treating depression and anxiety.
In total, Rhodiola Rosea contains 140 compounds in the roots and rhizome. The critical components include rosavin, rosarian, and rosin, collectively known as rosavins.
Certain chemicals must be present for Rhodiola Rosea to work. And these include rosavin, rosarin, rosin, salidroside, and tyrosol. The first 3 of these compounds are found only in Rhodiola Rosea. It takes a synergistic combination of these chemicals for this herb to be effective.
To ensure the supplement you choose works and contains pure Rhodiola Rosea, it needs to be standardized to contain at least 3% rosavins and 1% salidroside. This is the ratio found in the natural root. (See more about selecting the right Rhodiola Rosea supplement in "Type of Rhodiola Rosea to buy" later in this article).
Studies on organs, tissues, cells and enzymes show that Rhodiola Rosea extracts exhibit adaptogenic effects that are neuroprotective, cardio protective, anti-fatigue, anti-depressive, anxiolytic, nootropic, and has life-extension qualities.[iv]
Rhodiola Rosea is known as an adaptogen. Which means it helps your body adapt to stress, both mental and physical.
How does Rhodiola Rosea work in the Brain?
Rhodiola Rosea boosts brain health and function in several ways. But two in particular stand out.
Rhodiola Rosea enhances mood. Reports from the nootropics community, and data from clinical trials show that Rhodiola Rosea encourages a balanced mood.
One double-blind, placebo-controlled trial worked with male and female subjects aged 18 – 70 years. All were diagnosed with mild to moderate depression.
One group received two 340 mg tablets of Rhodiola Rosea extract (SHR-5) daily. A second group received double the dose of the first group per day. And the third group received a placebo daily.
The efficacy of SHR-5 extract for depression complaints was assessed on the first day. And again on day 42 of the trial. The research team reported that Groups A and B saw significant improvements in depression, insomnia, emotions and overall quality of life.
The team concluded that Rhodiola Rosea extract has potent anti-depressant qualities in those with mild to moderate depression. When administered in doses of either 340 or 680 mg per day over 6-weeks.[v]
Rhodiola Rosea improves mental performance under stress. Mental fatigue can cause brain fog, and make it hard to focus. It can affect your performance at school, and on the job.
Rhodiola Rosea stimulates your nervous system to fight fatigue that stifles mental clarity. And studies show it even saves injured neurons. And encourages the growth and development of brain cells.
One animal study in China explored the effects of Rhodiola Rosea on the number of neurons in the hippocampus of rats with depression induced by chronic stress.
This study has a direct correlation on how Rhodiola Rosea works in the human brain. And its value as a nootropic. In this study, 50 rats were divided into 5 groups: normal control, untreated, negative control, positive control and Rhodiola Rosea-treated groups.
The research team found that the number of neurons in the hippocampus in the Rhodiola Rosea-treated group were increased and recovered to normal level.
The study concluded that Rhodiola Rosea promotes the proliferation and differentiation of neural stem cells in the hippocampus. And may play a role in saving injured neurons of the hippocampus.[vi]
How things go bad
Chronic stress and cortisol can damage your brain. Neuroscientists at the University of California, Berkeley, found that chronic stress triggers long-term changes in brain structure and function.[vii]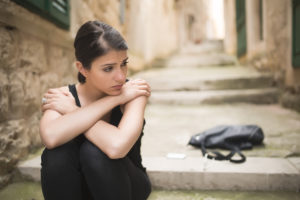 Chronic stress changes neural networks. Cortisol creates a domino effect that hard-wires pathways between the hippocampus and amygdala. (The amygdala (lizard brain) is the area responsible for your fight-or-flight response).
This hard-wiring caused by stress is not the way the brain was designed. But chronic, ongoing stress tricks the brain into rebuilding circuits and hunkering down for the long haul.
This re-wiring appears to be permanent. Unless you intervene with something like Rhodiola Rosea.
Chronic stress seems to 'flip a switch' in stem cells in the brain. And turns them into a type of cell that prevents connections to the prefrontal cortex. Preventing improved learning and memory.
And laying down the scaffolding linked to anxiety, depression and PTSD (Post Traumatic Stress Disorder).
↓ Chronic stress reduces levels of serotonin and norepinephrine
↓ Chronic stress reduces the number of neurons
↑ Anxiety and depression increases
↓ Chronic stress induces brain fog and memory loss
Under conditions of chronic stress and excess cortisol you experience mental and physical fatigue.
Rhodiola Rosea benefits
Rhodiola Rosea undoes damage to your brain caused by chronic stress. It helps keep it healthy. And even improves your body and brain's response to stress.
Rhodiola Rosea relieves stress by balancing your body's stress-response system. And helps your body return to a relaxed state by influencing key brain chemicals like serotonin, norepinephrine and beta-endorphins (opioid neuropeptides).[viii]
Rhodiola Rosea can also help prevent and repair damage caused by C-reactive protein and free radicals.
Rhodiola Rosea even provides protection and regeneration of neurons during periods of stress. It helps in the synthesis and resynthesis of ATP. The main fuel source for the mitochondria in your cells.
Any kind of fatigue you experience – regardless of source – Rhodiola Rosea is like your "magic bullet". Mood, energy, stamina and concentration can all increase with a dose of this herb.
Many neurohackers even report improved libido and sexual performance when using Rhodiola Rosea.
If you get an effective dose of real standardized Rhodiola Rosea extract, you should experience an effect.
How does Rhodiola Rosea feel?
The time required to begin feeling the effects of Rhodiola Rosea depends on your genetics, mental and physical condition, environment, behavior and lifestyle.
Some neurohackers report feeling its effects in just a few days. While others require as much as 3 weeks. Clinical studies show that most people experience the full benefits of Rhodiola Rosea in 30 – 40 days.
If you don't notice a change within 40 days, Rhodiola Rosea may not be effective for you.
Many report that Rhodiola Rosea provides a pronounced anti-anxiety effect. Depression lifts and overall quality of life improves.
Rhodiola Rosea should give you an energy lift. It could improve your mood, focus, level of concentration and alertness.
Rhodiola Rosea Clinical Research
Rhodiola Rosea has a reputation in the nootropic community for its energizing and anti-fatigue qualities.
One double-blind, placebo-controlled trial was carried out with 161 cadets aged from 19 – 21 years. The intent was to measure the effect of a single dose of Rhodiola Rosea extract (SHR-5) on capacity for mental work against a background of fatigue and stress.
An additional objective was to try two different doses of the extract. The other dose being 50% higher. So the cadets were given either 2 or 3 capsules of Rhodiola Rosea extract.
The study showed a "pronounced anti-fatigue effect" in the cadets.  With no significant differences between the two dosage groups. But there was a "possible trend in favor of the lower dose" in the cognitive tests.[ix]
Rhodiola Rosea as a nootropic
The aim of this study was to investigate the effect of repeated low-dose treatment of Rhodiola Rosea extract (SHR-5) on mental performance with fatigued physicians.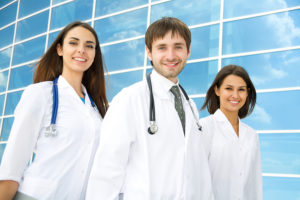 The researchers recruited a group of 56 healthy, young physicians working night duty at the Armenian State Medical University. Tests involved overall level of mental fatigue, associative thinking, short-term memory, calculation, ability of concentration, and speed of audio-visual perception.
Tests were done before and after night duty during 3 periods of 2 weeks each. The young doctors received Rhodiola Rosea extract tablets or a placebo for the first 2 weeks. Followed by a 2 week 'washout' period. And finishing with another 2 weeks of Rhodiola Rosea extract tablets or a placebo.
The research team found a statistically significant improvement in cognitive tests during the first 2 weeks. No side effects were reported. And the young doctors had a reduction in general fatigue under stressful conditions.[x]
Rhodiola Rosea as an antidepressant
One study published in Phytomedicine was run as a "proof of concept" trial to evaluate the efficacy of using Rhodiola Rosea compared to the anti-depressant 'sertraline' for major depressive disorder.
Sertraline (Zoloft©) is a pharmaceutical SSRI used to treat depression, anxiety, panic attacks, and obsessive-compulsive disorder (OCD). And it comes with a host of side effects including fatigue, diarrhea, anorexia, convulsions, confusion, decreased libido, and ejaculation failure.
This trial recruited 57 people diagnosed with depression. They were given standardized Rhodiola Rosea extract, sertraline, or a placebo for 12 weeks. 3 different depression scoring tests were used during the trial.
The researchers concluded that Rhodiola Rosea produced less antidepressant effect than sertraline, but it also resulted in "significantly fewer adverse events and was better tolerated."
The research team concluded that even though Rhodiola offered slightly less anti-depressant benefits, it possessed "a more favorable risk to benefit ratio for those with mild to moderate depression".[xi]
Rhodiola Rosea Recommended Dosage
Recommended dose of Rhodiola Rosea is 150 – 200 mg per day.
Look for an extract that is standardized to contain rosavins and salidrosides in a 3:1 ratio. This mimics the ratio of these compounds that naturally occur in Rhodiola Rosea root.
No additional benefit seems to come from taking more than 1,000 mg per day.
Rhodiola Rosea Side Effects
Rhodiola Rosea is a natural adaptogen and herb that has been used successfully for thousands of years. It's considered non-toxic and safe. And very few side effects have been reported.
Considerably higher than recommended doses could result in dry mouth, nausea, upset stomach, headache, insomnia and weight loss.
Since Rhodiola Rosea acts as a Monoamine Oxidase Inhibitor (MAOI), you should not use it if you're taking MAOI meds. MAOI's are a type of anti-depressant drug used to treat bipolar disorder, panic disorder, social anxiety disorder and PTSD.
MAOI meds influence serotonin levels in the brain. So taking MAOI's in combination with Rhodiola Rosea has the potential to cause serotonin syndrome.
Type of Rhodiola Rosea to buy
Rhodiola Rosea is available as a powder, capsules, tablets and tea.
Active ingredients of Rhodiola Rosea include rosavins and salidrosides. Make sure you look for the percentage of active ingredients listed on the bottle or package.
Ideally you're looking for a 3:1 ratio of rosavins and salidrosides. This mimics the ratio of these compounds naturally occurring in the Rhodiola Rosea root.
Rhodiola Rosea can sometimes be found in some of higher quality pre-formulated nootropic stacks. For example, Mind Lab Pro® contains 11 brain enhancing nootropic compounds including Rhodiola Rosea (standardized to 3% rosavins, and 1% salidrosides).
I recommend Mind Lab Pro because it addresses all aspects of anxiety resistance, memory and cognitive enhancement, stabilizes mood, brain repair, and maintenance.
This premium nootropic stack is designed to affect neurotransmitters, cognitive energy, brain waves, neuroprotection, and regeneration. See my Mind Lab Pro review for a detailed report.
Now this is where it gets tricky if you choose to buy individual Rhodiola supplements. And probably the reason why some forum threads and user reviews report no effect from using Rhodiola Rosea.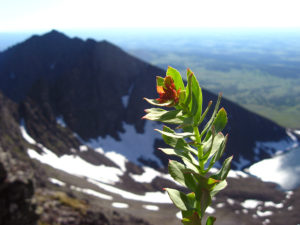 In the late 1980's, demand for Rhodiola Rosea-based phytomedicines dramatically increased. The wild-grown, raw material was over-harvested, resulting in a steady decline in the quality and effectiveness of Rhodiola Rosea.
Studies revealed that other species of genus Rhodiola were being substituted for Rhodiola Rosea. While some of these mixed batches were highly variable in quality, others had no pharmacological or nootropic effect.[xii]
The American Botanical Council has more on Rhodiola Rosea and problems with adulterants in this extensive report.
So do your best to find out where the supplement maker gets their raw Rhodiola Rosea. Hostile environments like Siberia seem to produce higher quality Rhodiola Rosea.
The active ingredients for most nootropic benefit include; Rosavin, Rosaridin, Rosarin, Rosin, Salidroside, and Tyrosol. The first 3 are collectively referred to as "rosavins". And the other big one is "salidroside" which has several iterations.
Avoid supplements that list "other ingredients" on the label. And look for Certified Organic to ensure the root used to make your Rhodiola Rosea supplement is free of heavy metals, pesticides and herbicides.
Nootropics Expert Recommendation
Rhodiola Rosea Extract 150 – 200 mg per day
I recommend using Rhodiola Rosea as a nootropic supplement.
Your body does not make Rhodiola Rosea on its own. So to get its benefits you must take it as a supplement.
Rhodiola Rosea is especially helpful for those suffering from anxiety and stress. Studies show it helps stop and reverse the devastating effects of stress in your brain, and body. This nootropic helps repair the damage to neurons caused by chronic stress.
Rhodiola Rosea is a powerful adaptogen. Which means it helps increase the effect of certain hormones when activity is low. And will block excess stimulation when activity is too high.
Rhodiola Rosea as an adaptogen helps balance norepinephrine in the body caused by chronic stress. It also boosts serotonin and the feel-good opioid chemical beta-endorphins.
Using Rhodiola Rosea can help eliminate brain fog, increase concentration during brutal periods like exams or business presentations, boost energy by increasing the ATP synthesis in your mitochondria, and protect your brain cells from free radical damage.
Rhodiola Rosea helps alleviate mental and physical fatigue, improves stress response, and provides better quality of sleep. It can even help out your sex life.
Rhodiola Rosea is especially helpful for those suffering from anxiety and panic disorders. Studies have shown the calming effect of this herb was equal to some popular antidepressant and anti-anxiety drugs. Without the side effects.
You can safely take up to 600 mg of Rhodiola Rosea extract daily if needed. Most get all the benefit they need with 150 – 200 mg. Half of the dose in the morning, and another early afternoon.
And make sure your getting genuine Rhodiola Rosea extract with a 3:1 ratio of rosavins and salidrosides. Read the user reviews and labels.
You can buy individual Rhodiola Rosea supplements. Or you could try my favorite pre-formulated nootropic stack Mind Lab Pro® which includes Rhodiola Rosea (standardized to 3% rosavins, and 1% salidrosides).
Mind Lab Pro contains a synergistic blend of 11 brain enhancing nootropics covering all aspects of cognition and brain health. See my full Mind Lab Pro review for more.