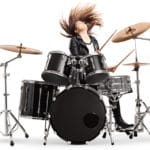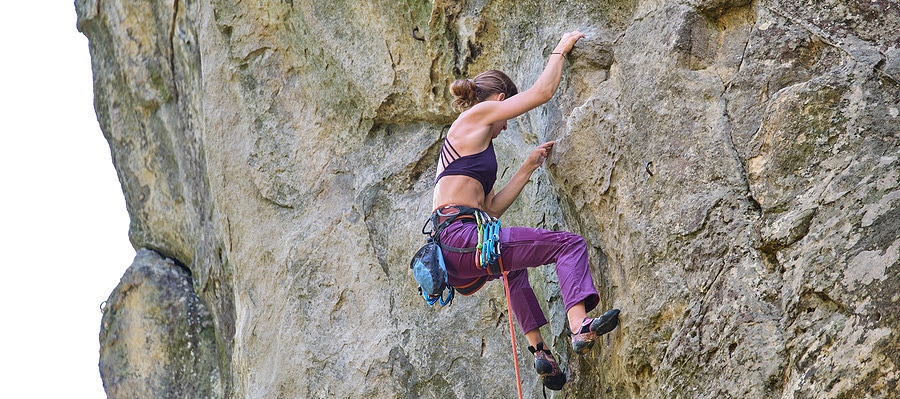 I regularly get emails or get asked during Personal Consultations what are the best energy supplements to use. What nootropics help with chronic fatigue, flagging afternoon energy, or a loss of motivation.
This question is particularly relevant in 2022. Because let's be honest – trips to Starbucks every afternoon, or the corner store for an energy drink is not a long-term solution to lack of energy.
As a health-conscious biohacker, you're already careful about what you eat and drink. But there must be a more sustainable way to increase energy.
Turns out there are healthier and more effective options for boosting energy. If you do a search for best energy supplements for 2022, you'll come across everything from South American or Ayurvedic herbs to vitamins, Bee Pollen and Royal Jelly.
But I have an easier-to-understand and simpler option for a natural energy nootropic stack.
In this post you'll learn about the best and cleanest options available to restore energy. These are supplements I've been using daily for the last 4 years and they work.
get Performance Lab® Caffeine+
Trends in Neuroscience for Boosting Energy in 2022
Once you sort through the supplement facts labels on all the so-called energy boosters out there, it's easy to get confused.
The good news is I've done the research and testing. Science and practical user experience show there are two basic ways to genuinely increase energy.
You can increase human energy on the most fundamental level by supporting mitochondria. Or you can get a temporary energy lift from caffeine.
That's it. No going to Reddit or Wikipedia to try and figure out what some South American herb is supposed to do for you. Or what bees or jelly have to do with helping with fatigue.
Just simple, straight-forward and natural ways to boost energy.
The latest clinical research and practical user experience shows that you can have lasting, long-term increases in energy using just 5 individual nootropic supplements.
Happy, well-fed mitochondria
mean an energetic you.
And for a quick lift when you need it, the latest in neuroscience shows us how to use caffeine. What to stack it with to prevent the side effects associated with caffeine use. With no crash.
In this next section, I'll show you how these two proven options are the energy wave of the future. Ways that work to increase energy right here and now in 2022.
Energy Supplements to Look for in 2022
Unlike prescription stimulants, which shock a normally healthy brain into an excited state that feels like energy, more and more people are looking for a safer, natural way to increase energy in 2022.
And on the most fundamental level, science tells us that cellular and whole-body energy is supplied by the mitochondria in each of your cells.
Mitochondria take in glucose, fatty acids and oxygen and convert them into adenosine triphosphate (ATP). ATP is your body and brain's primary energy source.[i]
If you make sure your mitochondria are supplied with the raw materials needed for ATP energy production, you will experience more energy.
More mental energy translates into better alertness, concentration, quicker thinking, motivation and problem solving.
The second method for boosting energy is not really an energy increase. Instead, caffeine is an adenosine antagonist.
Adenosine naturally increases during the day as a byproduct of energy production called adenosine triphosphate (ATP) which is produced within mitochondria .
As adenosine builds up in your system, your body and brain receive signals to start shutting down for the day. Caffeine simply delays this signal.
But to safely use caffeine for a temporary energy boost, you need to know how caffeine works in your brain and body. Which then tells you what you need to stack with caffeine to avoid the side effects.
The Most Efficient Natural Energy Boosters
Below is a list of what I have learned to be the most effective natural nootropic energy boosters.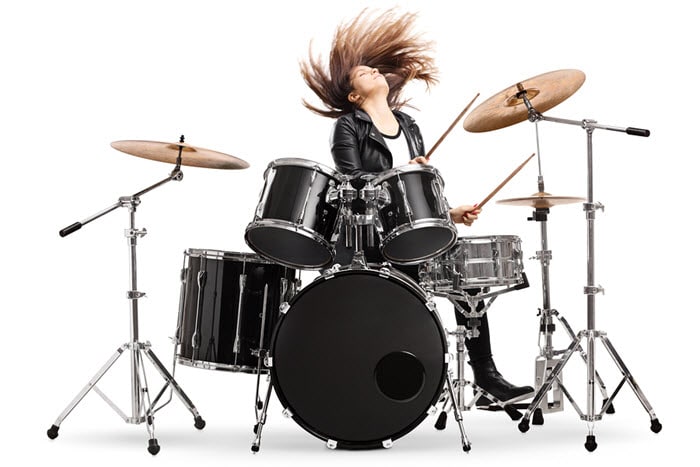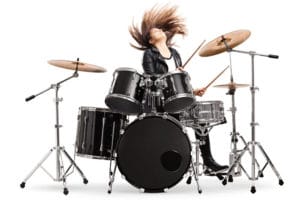 Note that these are the ingredients used in two separate stacks which I'll explain in a minute.
But this is all you need for long-term, sustained, whole-body and brain energy. Energy on demand and when you need an extra energy boost.
And I have the science to back each of these ingredients which I'll detail in the next section.
Acetyl L-Carnitine (ALCAR)
R-Lipoic Acid
Coenzyme Q10
PQQ
Natural caffeine
L-Theanine
L-Tyrosine
Vitamin B2 (Riboflavin), B6, B9 (Folate) and B12
Best Nootropics for Long-Term, Sustained Energy in 2022
Acetyl L-Carnitine (ALCAR)
ALCAR is an amino acid and required cofactor for cell energy production. And is especially critical for muscle energy metabolism and function.
Acetyl L-Carnitine helps transport fatty acids into mitochondria where they're needed for energy metabolism. Fueling your cells "power plants" boosts your physical and mental energy.
As ALCAR shuttles fatty acids into mitochondria, it helps make the fuel that is burned for energy. And then as ALCAR shuttles fatty acids out of mitochondria once used, it flushes out toxic byproducts.
Long-chain fatty acids rely on ALCAR for transport across cell membranes.
You also need ALCAR to donate an acetyl group to form Acetyl-CoA. Which is required for the synthesis of acetylcholine. And which boosts alertness, memory, and fluid thought.
A double-blind, randomized controlled trial with 1,204 participants using Acetyl L-Carnitine demonstrated a significant effect on increased attention, mental performance, memory, and higher mental functions.[ii]
And ALCAR has been shown to reduce fatigue in patients dealing with chronic fatigue syndrome.[iii]
R-Lipoic Acid
R-Lipoic Acid is a form of lipoic acid naturally occurring in your body. And a cofactor required for mitochondrial enzymes involved in carbohydrate energy production.
R-Lipoic Acid increases acetylcholine production by activation of choline acetyltransferase and increases in glucose uptake. This process supplies Acetyl-CoA for the synthesis of acetylcholine.[iv]
R-Lipoic Acid also regenerates other antioxidants which are depleted by the ongoing fight with free radicals in your cells. It allows you to use the antioxidants Vitamin C & E, glutathione and CoQ10 already in your body over and over again.
In fact, R-Lipoic Acid is so efficient at what it does, it boosts the energy in your cells while reducing inflammation and getting rid of heavy metals.
Coenzyme Q10
CoQ10 is a fat-soluble coenzyme required for energy flow and transfer in each of your cells.
The majority of CoQ10 is found within mitochondria within each cell. It is part of the electron transport chain and participates in cellular respiration which generates energy in the form of adenosine triphosphate (ATP).
Supplementing with CoQ10 has been shown to prevent declines in mitochondrial function. It increases cAMP levels, activates KREB and AMPK. All functions associated with longevity and anti-aging.[v]
And Coenzyme Q10 boosts mitochondria biogenesis.[vi]
Studies demonstrate that CoQ10 in the form of Ubiquinol increases mitochondria oxygen consumption. Which increases the number of mitochondria and boosts mitochondrial metabolic activity. Both felt as a boost in whole-body and mental energy.
PQQ
Pyrroloquinoline Quinone (PQQ) is an enzyme cofactor critical to the life of your brain cells.
PQQ has the unique ability to promote the growth of new mitochondria. And improve the function of your existing mitochondria.[vii]
Mitochondria's role is to convert the food we eat into energy that powers cells to perform at peak function.
Your brain has more mitochondria per cell than any other area of your body. Meaning more mitochondria results in more energy. For quicker thinking, better memory, elevated alertness, and less mental fatigue.
PQQ also helps boost the growth of new neurons (neurogenesis) by increasing the production of nerve growth factor (NGF). Assisting in brain cell repair, maintenance, and regeneration.
PQQ works in synergy with CoQ10 for dramatic improvements in mental and physical energy.
Magnesium
Magnesium is required for ATP synthesis. ATP (adenosine triphosphate) is the main cellular energy source produced within mitochondria in brain cells. For ATP to be biologically active, it must be bound to a magnesium ion (Mg-ATP).
About two thirds of your brain's energy budget is used to help neurons send signals to neighboring neurons. The remaining third is used for housekeeping, or cellular maintenance.
Best Non-Stimulant Energy Supplement for 2022
Performance Lab® Energy contains effective amounts of each of the five nootropics I've just reviewed above.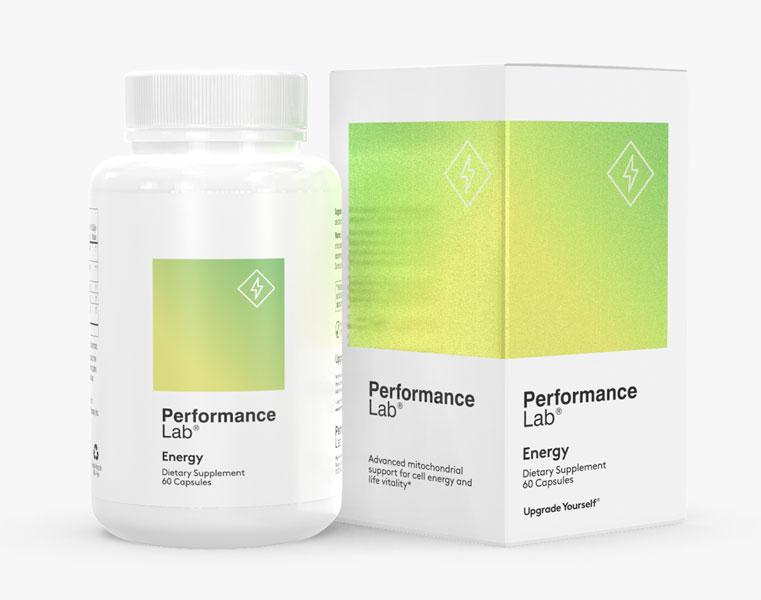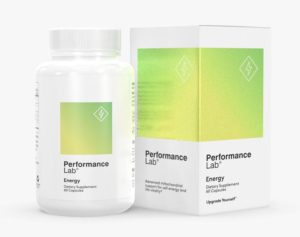 Made in the USA by the UK company Performance Lab®, this stack contains no caffeine for long-term, sustained energy.
Ingredients: Acetyl L-Carnitine 750 mg, R-Lipoic Acid (Microencapsulated Bio-Enhanced®) 150 mg, Coenzyme Q10 (MicroActive® Q10) 100 mg, PQQ (BioPQQ®) 10 mg, BioPerine 2.5 mg, and NutriGenesis® Magnesium 60 mg all in a two-capsule dose
Other ingredients: NutriCaps® Pullulan Capsule, NuFlow® Rice Concentrate
Price: $69 for a 60-capsule bottle; or two bottles $138; or three bottles $207 + 1 box FREE + free shipping
Customer Service: 24/7 customer service, 60-day money-back guarantee (minus shipping) if you're not satisfied, contact using their on-line form with a promised response most of the time within 30 minutes.
Read my in-depth Performance Lab® Energy Review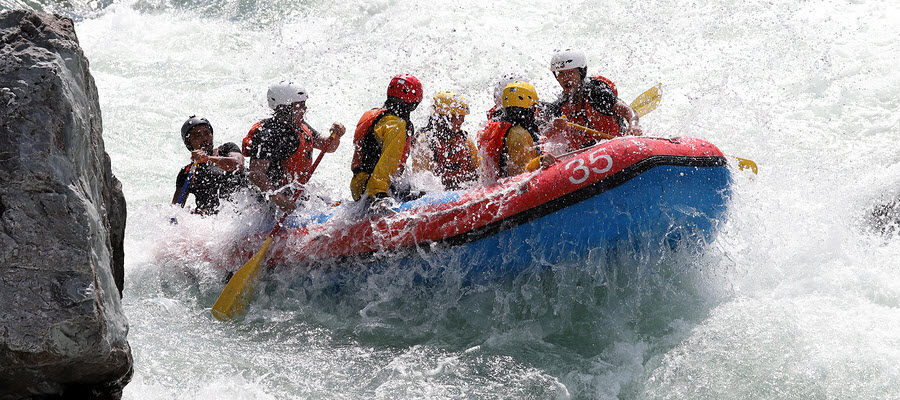 Best Nootropics for On-Demand Energy for 2022
Natural Caffeine
Caffeine used in moderation helps improve reaction time, alertness, memory and mood.
Adenosine levels rise during the day as a byproduct of adenosine triphosphate (ATP) which is produced by your mitochondria and used as cellular fuel. As an inhibitory neurotransmitter, increases in adenosine decreases your wakefulness state. Eventually leading to sleep.
Caffeine acts by blocking adenosine receptor subtypes A1 and A2A which in turn increases wakefulness. Instead of becoming sleepy, you are more alert.[viii]
This action on adenosine also influences acetylcholine, epinephrine, serotonin and boosts the use of dopamine. Providing the stimulant effect experienced when consuming caffeine.[ix]
But caffeine stimulation also puts demands on your endocrine system and blood flow.
When caffeine boosts norepinephrine and epinephrine it activates your adrenal glands which in turn releases the stress hormone cortisol.[x]
And the diuretic effects of caffeine consumption increase the excretion of water-soluble B-Vitamins.[xi] These B-Vitamins are required for neurotransmitter synthesis, myelin synthesis, gene expression and cellular metabolism.
The genius of the stimulant stack I'm just about to show you, and what makes it superior to any other caffeine + L-Theanine stack on the planet is how the rest of the ingredients counterbalance these negative effects of caffeine.
Together, the rest of the ingredients in this stack support the use of caffeine as a stimulant while reducing its side effects.
L-Theanine
L-Theanine is an amino acid that is naturally found in green tea. It increases Alpha brain waves (8-14 Hz) which are suppressed by caffeine use. Important because Alpha waves promote alert relaxation that is associated with super-learning, flow states and joy.[xii]
L-Theanine also boosts the neurotransmitters serotonin, dopamine, norepinephrine, epinephrine and GABA which are negatively affected by caffeine use.[xiii]
And L-Theanine helps relieve the stress of excess cortisol which increases when using caffeine.[xiv]  Improving mood, memory and cognitive function.
A study done at Unilever Research in the UK looked at the combined effects of L-Theanine and caffeine on cognitive performance and mood with 27 volunteers.
They compared 50 mg of caffeine with and without 100 mg of L-Theanine. The same dosage used in the stimulant energy supplement I'm just about to show you.
The research team took measurements for word recognition, rapid visual information processing, critical flicker fusion threshold, attention switching and mood.
The researchers concluded, "L-Theanine and caffeine in combination are beneficial for improving performance on cognitively demanding tasks".[xv]
L-Tyrosine
Caffeine's stimulant effect is produced in part by increases in the release of the catecholamines dopamine, norepinephrine and epinephrine.
This demand on increased catecholamines can result in attention problems, mood imbalances, energy crashes and long-term feelings of exhaustion.
The addition of L-Tyrosine in this stimulant formula helps replace the neurotransmitters impacted by using caffeine.
Restoring these depleted catecholamines means better working memory, quicker thinking even under pressure, a boost in multitasking performance, stress resistance and no crash.
Vitamin B2 (Riboflavin), B6, B9 (Folate) and B12
Caffeine consumption causes a diuretic effect which accelerates the excretion of important water-soluble B-Vitamins. And a rise in homocysteine which causes brain fog and memory problems.
Studies show caffeine use causes reductions in Vitamin B2 (Riboflavin), Vitamin B6 (Pyridoxine, P-5-P), Vitamin B9 (Folate), and Vitamin B12 (Cobalamin).[xvi]
This natural nootropic stimulant energy supplement counterbalances this B-Vitamin depletion caused by caffeine by including Vitamins B2, B6, B9, and B12. And regulates homocysteine affected by caffeine.
Best Stimulant Energy Supplement for 2022
Performance Lab® Caffeine+ contains effective and safe amounts of each of the last four nootropics I've reviewed above.
Made in the USA by the UK company Performance Lab® , this stimulant stack contains natural caffeine for on-demand energy when you need it.
Ingredients: Natural Caffeine (from Coffea Robusta beans) 50 mg, L-Theanine (Suntheanine®) 100 mg, L-Tyrosine (Ajipure®) 250 mg, NutriGenesis® Vitamin B2 (Riboflavin) 500 mcg, NutriGenesis® Vitamin B6 750 mcg, NutriGenesis® Vitamin B9 (Folate) 167 mcg DFE, and NutriGenesis® Vitamin B12 2 mcg all in a one-capsule dose
Other ingredients: NutriCaps® Pullulan Capsule, NuFlow® Rice Concentrate
Price: $44 for a 30-capsule bottle; or two bottles $88; or three bottles $207 + 1 box FREE + free shipping
Customer Service: 24/7 customer service, 60-day money-back guarantee (minus shipping) if you're not satisfied, contact using their on-line form with a promised response most of the time within 30 minutes.
get Performance Lab® Caffeine+
Read my in-depth Performance Lab® Caffeine+ Review
Best Energy Supplements 2022 – Conclusion
The Performance Lab® line of supplements have raised the bar in the nootropics and dietary supplement world.
The formula for each supplement in their lineup is unmatched in this market for boosting performance. And the quality and purity of each stack is unequaled by any other dietary supplement company.
I've been using Performance Lab® Energy daily since it was launched. And can honestly say any type of fatigue or mental energy drain has not been a problem since.
And I keep a bottle of Performance Lab® Caffeine+ on hand for when I need it. One capsule is perfect for a gentle, clean boost just before a podcast, consultation, or wrapping up a review like this one.
I encourage you to try both energy stacks and prepare for an energetic start to 2022 and beyond. These supplements work.
But don't take my word for it. Try them yourself to experience daily, long-term sustained energy with Performance Lab® Energy.
And reach for a capsule of Performance Lab® Caffeine+ just when you need that extra boost.
Try them for a month. Then come back and let us know what you think in the comments section below.
get Performance Lab® Caffeine+
[i] Bonora M., Patergnani S., Rimessi A. et. al. "ATP synthesis and storage" Purinergic Signaling 2012 Sep; 8(3): 343–357. (source)
[ii] Montgomery S.A., Thal L.J., Amrein R. "Meta-analysis of double blind randomized controlled clinical trials of acetyl-L-carnitine versus placebo in the treatment of mild cognitive impairment and mild Alzheimer's disease" International Clinical Psychopharmacology 2003 Mar;18(2):61-71. (source)
[iii] Tomassini V., Pozzilli C., Onesti E., Pasqualetti P., Marinelli F., Pisani A., Fieschi C. "Comparison of the effects of acetyl L-carnitine and amantadine for the treatment of fatigue in multiple sclerosis: results of a pilot, randomized, double-blind, crossover trial." Journal of Neurological Science 2004 Mar 15;218(1-2):103-8. (source)
[iv] Ahmed H.H. "Modulatory effects of vitamin E, acetyl-L-carnitine and α-lipoic acid on new potential biomarkers for Alzheimer's disease in rat model." Experimental Toxicologic Pathology 2012 Sep;64(6):549-56. (source)
[v] Tian G., et. Al. "Ubiquinol-10 Supplementation Activates Mitochondria Functions to Decelerate Senescence in Senescence-Accelerated Mice" Antioxidants & Redox Signaling 2014 Jun 1; 20(16): 2606–2620. (source)
[vi] Noh Y.H., et. Al. "Inhibition of oxidative stress by coenzyme Q10 increases mitochondrial mass and improves bioenergetic function in optic nerve head astrocytes" Cell Death & Disease 2013 Oct; 4(10): e820. (source)
[vii] Kuo Y.T., Shih P.H., Kao S.H., Yeh G.C., Lee H.M. "Pyrroloquinoline Quinone Resists Denervation-Induced Skeletal Muscle Atrophy by Activating PGC-1α and Integrating Mitochondrial Electron Transport Chain Complexes." PLoS One. 2015 Dec 8;10(12):e0143600. (source)
[viii] Gjorness T.E., Greene R.W. "Adenosine and Sleep" Current Neuropharmacology. 2009 Sep; 7(3): 238–245. (source)
[ix] Fredholm B.B., Bättig K., Holmén J., Nehlig A., Zvartau E.E. "Actions of Caffeine in the Brain with Special Reference to Factors That Contribute to Its Widespread Use" Pharmacological Reviews March 1999, 51 (1) 83-133 (source)
[x] Lovallo W.R., Whitsett T.L., al'Absi M., Sung B.H., Vincent A.S., Wilson M.F. "Caffeine Stimulation of Cortisol Secretion Across the Waking Hours in Relation to Caffeine Intake Levels" Psychosomatic Medicine. 2005; 67(5): 734–739. (source)
[xi] Maughan R.J., Griffin J. "Caffeine ingestion and fluid balance: a review." Journal of Human Nutrition and Dietetics. 2003 Dec;16(6):411-20. (source)
[xii] Mason R. "200 mg of Zen" Alternative and Complementary Therapies. July 2004, 7(2): 91-95. (source)
[xiii] Nathan P.J., Lu K., Gray M., Oliver C. "The neuropharmacology of L-theanine(N-ethyl-L-glutamine): a possible neuroprotective and cognitive enhancing agent." Journal of Herbal Pharmacotherapy. 2006;6(2):21-30. (source)
[xiv] Kimura K., Ozeki M., Juneja L.R., Ohira H. "L-Theanine reduces psychological and physiological stress responses." Biological Psychology. 2007 Jan;74(1):39-45. (source)
[xv] Owen G.N., Parnell H., De Bruin E.A., Rycroft J.A. "The combined effects of L-theanine and caffeine on cognitive performance and mood." Nutritional Neuroscience. 2008 Aug;11(4):193-8. (source)
[xvi] Ulvik A., Vollset S.E., Hoff G., Ueland P.M. "Coffee Consumption and Circulating B-Vitamins in Healthy Middle-Aged Men and Women" Clinical Chemistry Sep 2008, 54 (9) 1489-1496. (source)
As an Amazon Associate I earn from qualifying purchases. This post may also contain other affiliate links and I will be compensated if you make a purchase after clicking on my links.