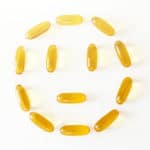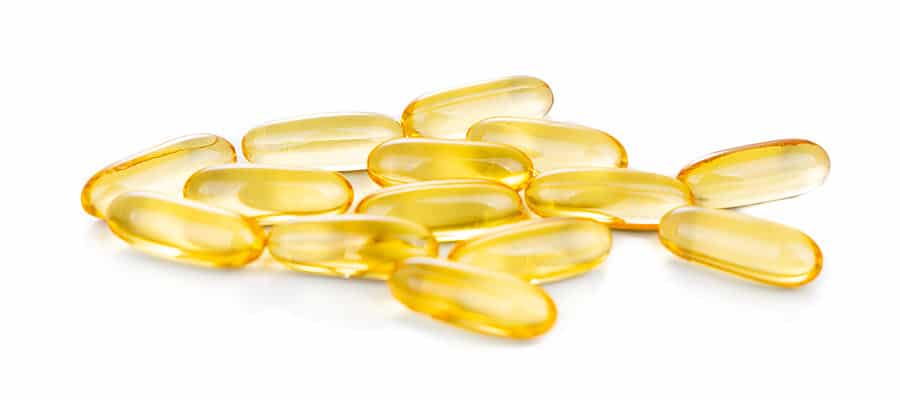 Omega-3s are critical for optimal cognition and overall good health. The Omega-3s DHA and EPA are essential for protecting your heart, relieving depression, reducing inflammation, learning and memory, and repairing and growing new brain cells.
But if you added fish oil or an Omega-3 supplement like the new Performance Lab® Omega-3 to your daily nootropic stack, how long does it take for that Omega-3 to work? How soon can you experience these benefits?
In this post you'll learn what Omega-3s are, what happens when you start taking an Omega-3 supplement, what it feels like, and get a clear idea about how long it takes for an Omega-3 supplement to work.
What is Omega-3s?
Omega-3 is an essential fatty acid. It's "essential" because omega-3 is critical for optimal brain and overall health.
Omega-3s come in three types: α-Linolenic acid (ALA), Eicosapentaenoic acid (EPA), and Docosahexaenoic acid (DHA).
ALA fatty acids come from plants. And EPA and DHA are found primarily in oily fish like salmon, herring, mackerel, anchovies, menhaden, and sardines. Which get their Omega-3s in the wild from algae.
Your body cannot produce this type of fat. Which means that to maintain healthy levels of omega-3s, you need to get it from food.
But instead of getting adequate amounts of omega-3s, most people continue to be deficient.
Here's why …
Why you may be Omega-3 deficient
You could be low in Omega-3s because you're not eating enough seafood high in EPA and DHA. Or the Omega-3 supplement you are using is not being absorbed by your digestive system.
Let's examine these two reasons in a little more detail for clarity.
The biggest problem is our Western diet is loaded with omega-6 fatty acids. From processed foods, and cooking oils like palm, canola, soybean, sunflower and safflower oil.
Our ancestors evolved on a diet with a ratio of omega-6 to omega-3 essential fatty acids with a ratio of 1:1.
Our modern diet on the other hand maintains an unhealthy balance of omega-6 to omega-3 with a ratio of 16:1.
This unhealthy fatty acid ratio may account for many of the diseases we see in our society. Including heart disease, cancer, osteoporosis, and inflammatory and autoimmune diseases.[i]
Do your best to avoid processed foods and unhealthy cooking oils loaded with omega-6 fatty acids.
There is no need to eliminate them altogether. But instead, increase your Omega-3 fatty acid intake by eating seafoods high in DHA and EPA. Or use an Omega-3 supplement such as the Performance Lab® Omega-3 every day.
A diet higher in omega-3s provides an anti-inflammatory effect by suppressing interleukin 1beta (IL-1beta), tumor necrosis factor-alpha (TN-F-alpha) and interleukin-6 (IL-6). Something omega-6 fatty acids cannot do.
Why your Omega-3 isn't working
Another reason you could be Omega-3 deficient is you're not eating enough healthy fat! Even if you are using a daily supplement.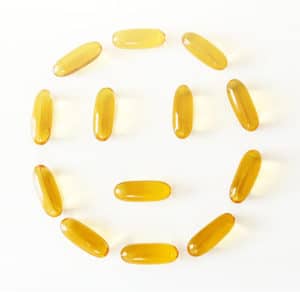 Omega-3 fatty acids are only absorbed and used by your system if taken with a fatty meal.
You need enough fat to release bile salts that emulsify, and pancreatic enzymes that digest omega-3-containing lipids in your intestine.[ii]
If you've been following the advice offered by mainstream medicine to eat a low-fat diet, you should know it's bad advice.
Because without these healthy fats in your diet, you're not getting the benefit of any of the fat-soluble supplements you are currently using.
Those fat-soluble supplements, including Omega-3s, never make it through your digestive system. For the reasons explained above.
And you excrete your fish oil, Omega-3, or DHA supplement unused. Never experiencing its benefit.[iii]
If this is you I encourage you to revisit this faulty advice. And add some healthy fats back to your diet.
Because you'll be amazed at how good you feel. Once your body and brain again have access to healthy fats, you start getting all the benefits offered by the fat-soluble vitamins, minerals, and Omega-3s.
The fat-soluble nutrients that require fat for digestion and transport so your body and brain can use them.
Signs that you are Omega-3 deficient
If you have brittle nails, lifeless looking hair, dry skin, fatigue, poor concentration, joint pain, or suffer from insomnia it could be a sign of omega-3 deficiency.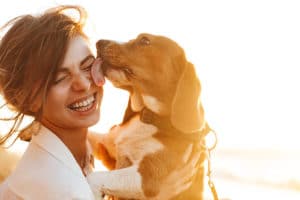 Other signs of Omega-3 deficiency include problems with attention, learning and memory. And depression, anxiety, aggressive behavior, anger, or suicidal thoughts have all been linked to Omega-3 deficiency.
Now, I'm NOT saying that as soon as you start following an Omega-3 supplementation regimen that you'll suddenly be cured all your ills. There is no one-pill solution.
But using a high-quality Omega-3 or DHA supplement every day at recommended dosages could start you on the path to feeling better.
How to test your Omega-3 levels
Ask your doctor or go to a local lab and request an Omega-3 Index test to better understand your status.
The Omega-3 Index is a blood test that measures the percentage of Omega-3 fatty acids (DHA and EPA) in red blood cell membranes.
For example, if you have 64 fatty acids in a cell membrane and 3 are DHA and EPA, then you have an Omega-3 Index of 4.6%.
The Omega-3 Index Reference Range is 2.90 – 12.90%.
Omega-3 Index – 8% or higher – low risk zone
Omega-3 Index – 6% or less – average risk zone
Omega-3 Index – 4% or less – high risk zone[iv]
How to raise your Omega-3 levels
If you are Omega-3 deficient the only way to raise your Index score is by supplementing with DHA and EPA.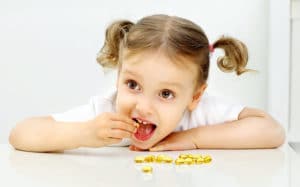 ALA found in plants like flaxseed or chia have NO IMPACT on your Omega-3 Index. And provide extraordinarily little health benefit.
ALA can be converted into EPA and then to DHA. But the conversion is limited to your liver and is extremely limited.[v]
Consuming DHA and EPA directly from foods rich in Omega-3s and/or nootropic supplements is the only practical way to increase these fatty acids in your body.[vi]
Wild caught salmon and farmed salmon supply more DHA and EPA per 100 g serving that other forms of seafood. Ranging from 717 – 1533 mg/100 g according to one study.[vii]
The most consistent method of raising your Omega-3 Index levels is by using an Omega-3 supplement distilled from fish oil or algae.
Omega-3 supplements are available in several different forms including natural triglycerides, free fatty acids, ethyl esters, re-esterified triglycerides, and phospholipids.
Studies show one of the best and quickest ways to raise your DHA and EPA levels are by using re-esterified triglycerides (124%) compared to natural fish oil. With a supplement like Performance Lab® Omega-3.
Bioavailability of ethyl esters was the worst (73%). Free fatty acids and natural triglycerides were about the same as using natural fish oil (91%).[viii]
Another set of studies show Krill oil as the phospholipid form of DHA & EPA, where peak levels were measured in blood at the 24-hour mark.
Krill oil also showed better bioavailability than re-esterified triglycerides and ethyl esters falling far behind.[ix]
How much Omega-3 should I take daily?
The recommended daily dosage of Omega-3s depend on your age, sex, and health status.
Health authorities around the world have released dosage guidelines for Omega-3s. But they vary from authority to authority.
The majority of my research has been in brain health and optimization. And I have concluded, based on peer-reviewed clinical studies, that the most effective nootropic dosage is 1000 mg DHA per day.
But your system requires EPA along with DHA. You'll find that most DHA supplements also contain effective, but smaller doses of EPA as well.
The safest way to decide how much Omega-3 is right for you is to get tested. And base your dosage on your Omega-3 Index score.
If you need to raise your levels, take a higher dose of DHA and EPA until you're in the "no risk zone".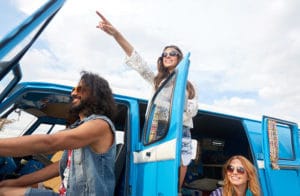 Final note on dosage is to be aware that Omega-3 dosage on the front of a supplement label can be widely different than how much DHA and EPA is in each gelcap. Make sure you check the 'Supplement Facts' label before you buy the supplement.
And fresh is best. Because fish oil quickly oxidizes and oxidative stress from using a 'spoiled' fish oil supplement is bad for body and brain.[x]
If it smells 'fishy' put it back on the shelf. Or throw it out. When it comes to Omega-3 and fish oil supplements the old saying 'you get what you pay for' holds true.
The bottom-line for Omega-3s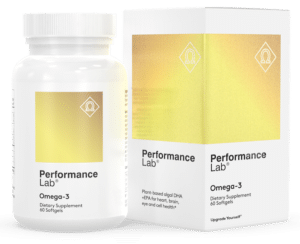 Omega-3s make it into your bloodstream within 3 – 4 hours after taking the supplement. And it takes about 24 hours for Omega-3 levels of DHA and EPA to saturate red blood cell membranes after you take the supplement.
But it can take days or even weeks of daily supplementation with Omega-3 to raise your Omega-3 Index score.
Most health professionals suggest not to exceed 4,000 mg Omega-3s per day. But chances are you don't need that much Omega-3.
Unless you're treating a specific health issue, it's safe to use a supplement like the new Performance Lab® Omega-3  which contains 600 mg DHA with 300 mg EPA per day. For optimal brain health. And whole-body optimization with Omega-3 fatty acids.
[i] Simopoulos A. P. (2006). "Evolutionary aspects of diet, the omega-6/omega-3 ratio and genetic variation: nutritional implications for chronic diseases." Biomedicine & Pharmacotherapy = Biomedecine & pharmacotherapie, 60(9), 502–507 (source)
[ii] "Digestion and Absorption of Lipids" The University of Hawaii Aug. 13, 2020 (source)
[iii] Qin, Y., Nyheim, H., Haram, E. M., Moritz, J. M., & Hustvedt, S. O. (2017). "A novel self-micro-emulsifying delivery system (SMEDS) formulation significantly improves the fasting absorption of EPA and DHA from a single dose of an omega-3 ethyl ester concentrate." Lipids in Health and Disease, 16(1), 204 (source)
[iv] Harris, W. S., & Von Schacky, C. (2004). "The Omega-3 Index: a new risk factor for death from coronary heart disease?" Preventive Medicine, 39(1), 212–220 (source)
[v] Harris WS. "Omega-3 fatty acids" In: Coates PM, Betz JM, Blackman MR, et al., eds. Encyclopedia of Dietary Supplements. 2nd ed. London and New York: Informa Healthcare; 2010:577-86.
[vi] "Omega-3 Fatty Acids" Fact Sheet for Health Professionals National Institutes of Health (source)
[vii] Cladis, D. P., Kleiner, A. C., Freiser, H. H., & Santerre, C. R. (2014). "Fatty acid profiles of commercially available finfish fillets in the United States" Lipids 49(10), 1005–1018 (source)
[viii] Dyerberg, J., Madsen, P., Møller, J. M., Aardestrup, I., & Schmidt, E. B. (2010). "Bioavailability of marine n-3 fatty acid formulations" Prostaglandins, leukotrienes, and essential fatty acids, 83(3), 137–141 (source)
[ix] Schuchardt, J. P., Schneider, I., Meyer, H., Neubronner, J., von Schacky, C., & Hahn, A. (2011). "Incorporation of EPA and DHA into plasma phospholipids in response to different omega-3 fatty acid formulations--a comparative bioavailability study of fish oil vs. krill oil" Lipids in Health and Disease, 10, 145 (source)
[x] Benjamin B. Albert, David Cameron-Smith, Paul L. Hofman, Wayne S. Cutfield, "Oxidation of Marine Omega-3 Supplements and Human Health" BioMed Research International, vol. 2013, Article ID 464921, 8 pages, 2013. (source)
As an Amazon Associate I earn from qualifying purchases. This post may also contain other affiliate links and I will be compensated if you make a purchase after clicking on my links.