NootropicsExpert.com is your source for the world of nootropics, the latest neuroscience research, and tips for boosting your brainpower.
Stunning new science suggests you can begin enjoying a razor-sharp mind within days.
But it has been my experience that it takes a lot of trial and error. A ton of research. And a lot of experimenting before getting your brain firing on all cylinders.
The Leading Edge of Neuroscience
It's a challenge staying on the cutting edge of neuroscience. And that's what we endeavor to do here. The timing is more critical than ever.
Did you know that today… if you live to be 80… your chance of suffering from loss of cognitive function are odds of 1 out of 2 people? That's crazy scary stuff. You have a whopping 50% chance of major brain impairment to look forward to as you get older.[i]
Not only do we want to avoid a brain malfunction as we get older. We want to have our brains working better than ever right now!
Discovery of the Nootropic Solution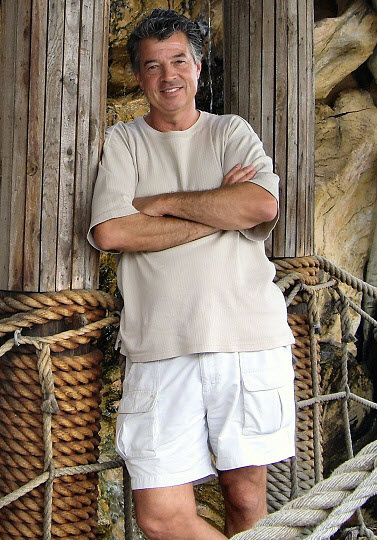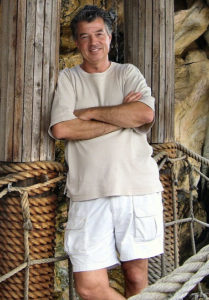 I started NootropicsExpert.com while running several companies. And all the stress that comes with keeping them profitable. This is an ongoing mission to find new, safe ways to boost our mental performance.
This site is all about what I discover. After many years of trial and error, I bring my experience to you. So it is continually updated on the latest in brain enhancement technologies.
You're in the right place if you are looking for safe and legal ways to boost your brain power. For experienced neurohackers, you'll find the latest in neuroscience. And cognitive enhancement.
Can You Draw a Clock?
I was diagnosed with Adult ADD several years ago. Up to then I had no idea why I had a problem with focus all my adult life.
Dozens of self-help books on how to focus. Depression because I couldn't. And lost promotions from yearly management reviews showing I wasn't "focused".
Ritalin turned the lights back on for me.
A couple of years after the ADD diagnosis I ended up in the ER. And was told I was hypothyroid. A full-page, two-column list of symptoms including brain fog. Not only was I struggling to focus, my memory was failing too.
Episodes of not remembering dates and appointments, a failing business, and a crumbling marriage. I saw psychologists, doctors, endocrinologists, neuroscience specialists and therapists.
Two unrelated doctors tested me for dementia, and early-onset Alzheimer's disease. One of the tests is the "Mini-Mental State Exam". A "health professional" asks a series of questions designed to test a range of everyday mental skills.
The maximum MMSE score is 30 points. A score of 20 to 24 suggests mild dementia, 13 to 20 suggests moderate dementia, and less than 12 indicates severe dementia.
I got 30 points on every test.
Mini-cog
During the mini-cog, a person is asked to complete two tasks:
Remember and a few minutes later repeat the names of three common objects
Draw a face of a clock showing all 12 numbers in the right places and a time specified by the examiner
The results of this brief test can help a physician determine if further evaluation is needed.[ii]
I'm a writer, and not an artist. But was able to draw a near perfect clock.
So it was becoming increasingly clear that this was not dementia, or Alzheimer's. But for some reason my brain was not working nearly as well as it should.
The medical bills kept stacking up, and the doctors had all but given up. There was nothing wrong with me according to mainstream medicine.
But my life was falling apart and I had to make a decision. Either figure this thing out. Or give up and die.
I decided there must be a better way.
Nootropics Saved My Life
I'm a Virgo. And this means I'm very methodical in my approach to life. There had to be another answer to my cognitive problems. And thus began years of research and experimenting.
I had to find out if there was a way to deal with brain fog and ADHD naturally. Ritalin was able to help me focus. But was not helping in the memory and thinking department.
Years of searching websites, reading stacks of books, and combing through the forums. And I was able little by little to get my brain working again. Better than ever before.
With the right combination of supplements and lifestyle changes, I've been able to reduce my use of prescription stimulants. My business turned around, my relationship is better than the day we got married, and my brain is firing on all cylinders.
And I continue to tweak and refine every area of my brain and cognition.
Will Nootropics Work for You?
So if you're dealing with ADD. Or are not happy with your life because of brain fog, low energy, moodiness, difficulty sleeping or just a general feeling malaise… this site may be your way back.
Explore the site and see what tips and supplements work for you. I have my favorites, but every person is different.
It's my hope that a fresh perspective can help you make better neurohacking decisions — and get you thinking and working at the top of your game.
And while you're here, grab a copy of my book called "Secrets of the Optimized Brain" by entering your email address below. It's free. And a quick reference guide for building your perfect nootropic stack.
Or if you are looking for more indepth information on nootropic supplements including detailed reviews, dosage information, side effects, drug interactions, how your brain works, and detailed "recipes" for nootropic stacks for everything from Alzheimer's to memory and depression – check out my latest book. 
It's called "Head First – The Complete Guide to Healing and Optimizing Your Brain with Nootropic Supplements". Over 600 pages of the latest information on nootropics you can download to your computer, tablet or phone. And read today. See more about Head First here > Get Head First.
Thanks,
David
P.S. My thoughts and opinions are not meant as medical advice. Nor are they substitutes for medical advice. I am not a doctor or medical professional. Please consult with a medical professional before starting any new supplement.