Kratom is known for relieving anxiety, depression, chronic pain, insomnia, and fatigue
Kratom (Mitragyna speciosa) is the leaf of a tropical deciduous tree within the coffee family (Rubiaceae) native to Southeast Asia.
Kratom has been safely used as a dietary and nootropic supplement, and natural remedy in Southeast Asia for centuries.
Typically consumed in small quantities by chewing fresh or dried leaves, as a steeped tea, or powdered and washed down with a drink. Kratom was used throughout their workday for energy and pain relief.[i]
As a nootropic supplement, Kratom continues to be used to improve mood, as an anxiolytic, for insomnia, pain relief, more energy, as an anti-inflammatory, and to lower blood sugar.[ii]
Here we'll explore how Kratom benefits your brain.
Kratom helps:
Pain: The compounds mitragynine and 7-hydroxymitragynine are agonists of mu (μ) -, delta (δ) –, and kappa (κ) opioid receptors. Resulting in relief from pain.

[iii]

Anxiolytic: Kratom affects serotonin and norepinephrine pathways in the central nervous system providing relief from anxiety and depression.

[iv]

Energy: Kratom affects dopamine D1 receptors which helps boost energy.

[v]
Overview
Kratom (Mitragyna speciosa) is the leaf of a 4 – 16-meter-high tree indigenous to South East Asia, the Philippines and New Guinea.
Kratom is of the Rubiaceae family of flowering plants which includes the coffee plant.
The genus was given its Mitragyna name by the Dutch botanist Pieter Korthals in 1839 because the leaves and the stigmas of the flowers of the plant resemble the shape of a bishop's mitre.
Other names of the plant are krathom, kakuam, ithang or thom (Thailand), biak-biak or ketum (Malaysia), and mambog (Philippines).
Kratom as a nootropic supplement is the leaves of the Mitragyna speciosa tree and are either greenish/white or red in color. Typically supplied as crushed or powdered dried leaves that vary in color from light to dark green and some variants have a reddish tinge.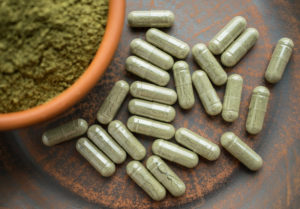 Mitragynine and 7-hydroxymitragynine (7-HMG), unique to Mitragyna speciosa, are the two alkaloids mainly responsible for the effects of Kratom. And are agonists of the μ-subtype opioid receptor (MOR).[vi]
5-HT2a (subtype of serotonin receptor) and postsynaptic α2–adrenergic receptors, as well as neuronal Ca2+ channels are also involved in the unique mechanism of action of mitragynine.
Kratom has been traditionally used as fresh or dried leaves that are chewed or steeped into tea.
At lower dosages, Kratom is used for its stimulant effects and is used to combat fatigue.
At higher dosages, Kratom can have more of a sedative and anxiolytic effect. And has also been used in traditional and natural medicine as an alternative to opiate medications.
Currently, Mitragyna speciosa is legal to buy in most European countries and in most states in the USA.
But some EU countries, such as Denmark, Latvia, Lithuania, Poland, Romania, and Sweden, Mitragyna speciosa and/or mitragynine and 7-HMG are controlled drugs.
Kratom is listed as a controlled substance in Australia, Malaysia, Myanmar, and Thailand (which has legalized the use of Kratom and cannabis plants for medicinal use on December 2018).
In New Zealand, Mitragyna speciosa and mitragynine are controlled under the Medicines Amendment Regulations. In the USA, Kratom is not controlled on a federal level though considered as a 'drug of concern'.[vii]
Kratom is a potent option for its pain-relieving qualities and as a neuro-stimulant.[viii] And its legal use will continue to be debated.
With ordinary people pressing for maintaining its availability as a supplement. While pharmaceuticals and mainstream medicine fight to have it scheduled as a restricted substance.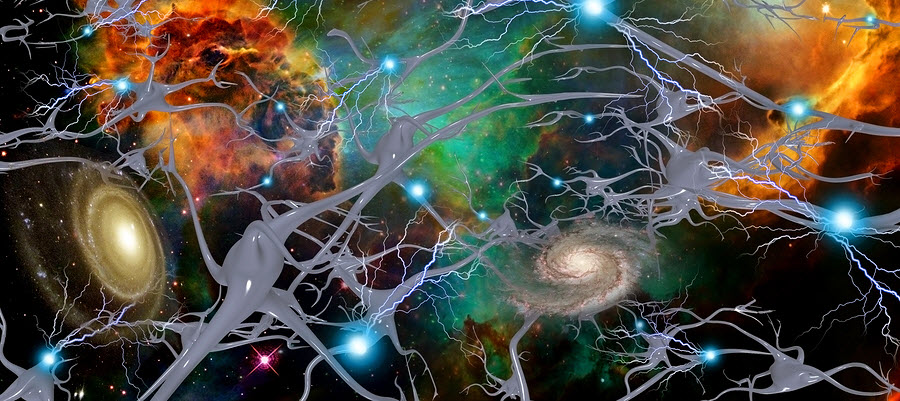 How does Kratom work in the brain?
Kratom boosts brain health and function in several ways. But two in particular stand out.
Kratom helps reduce pain. Kratom has traditionally been used to treat various types of diseases especially in Thailand and Malaysia. Its anti-inflammatory and analgesic properties in its crude form are well documented.
Research shows that mitragynine, the major alkaloid compound found in young leaves of Mitragyna speciosa affects the norepinephrine and serotonin pathways in the brain. Contributing to its pain-relief qualities.[ix]
Studies also show that mitragynine significantly inhibits mRNA expression of COX-1 and COX-2, and the production of prostaglandin E2 (PGE2). Meaning Kratom "may be useful for the treatment of inflammatory conditions."[x]
Kratom is an anxiolytic and antidepressant. Kratom users often speak of Kratom's ability to lift mood and tame anxiety soon after taking it. And researchers have confirmed its anti-anxiety and antidepressant qualities in several animal studies.
Researchers in Malaysia treated Sprague-Dawley rats with 10, 20 and 40 mg/kg of mitragynine or 10 mg/kg of the benzodiazepine diazepam 60 minutes before testing. The Kratom dosage was selected based on human equivalent doses from previous reports.
The study revealed that mitragynine produced anxiolytic effects similar to diazepam. Which was attributed to interactions among opioid, GABA and dopamine regions of the brain.[xi]
Another Malaysian study evaluated the antidepressant effect of mitragynine in mice. The mice received 10 mg/kg and 30 mg/kg of mitragynine.
The researchers said, "mitragynine exerts an antidepressant effect" in mice. And the effect appeared to be mediated by an interaction with the neuroendocrine HPA axis system.[xii]
Mitragynine is the main alkaloid in Kratom.
How things go bad
Seems just being human guarantees each of us will need to deal with anxiety, depression and pain at some point in our lives.
And if left unchecked can result in:
↑ Chronic inflammation
↑ Accelerated aging
↑ High blood pressure
↑ Increased pain
 ↑ Anxiety and/or depression
If you choose to be treated with prescription drugs, it could result in side effects like decreased alertness, brain fog, slower thinking, poor memory and possible decline in mood.
Kratom benefits
Neurohackers report using Kratom to alleviate chronic pain, as an antidepressant and anti-anxiety supplement, for energy at lower dosages, and for sleep at higher dosages.
Kratom has also helped thousands to withdraw from opiates. Because the compounds mitragynine and 7-hydroxymitragynine bind to same opiate receptors as prescription pain meds. But without the danger of respiratory failure.
Christopher McCurdy at the University of Mississippi National Center for Natural Products Research used mouse models for Kratom research.
In one study, McCurdy's team gave mice two doses of morphine daily for 5 days. Doubling it each day until the mice were addicted to morphine.
The control group then received naloxone which is used to reverse heroin overdose. And subsequently went through the physical symptoms of opiate withdrawal.
The other group of mice received freeze-dried Kratom tea daily for 5 days. The animals displayed a significant reduction in withdrawal side effects.
The scientists then repeated the test with extracts of pure mitragynine in place of Kratom tea. Which caused the residual withdrawal side effects of opiate withdrawal to vanish completely.[xiii]
How does Kratom feel?
You feel the affects of Kratom within 30 minutes of your first dose.
A 2017 Grundman survey of 10,000 Kratom users aged 31 – 50 years, the majority having used Kratom from 6 months to 5 years, reported the following benefits:
increased energy
decreased pain
increased focus
less depressed mood
less anxious mood
reduced or stopped use of opioid painkillers
reduced PTSD symptoms
elevated mood
99.35% of survey respondents answered "no" to the question asking if "medical or mental health care treatment was needed because of Kratom consumption?"
20.93% of respondents reported the only negative effects of using Kratom was nausea or constipation.[xiv]
The Pain News Network conducted a survey of over 6,400 Kratom users in 2017. Survey respondents reported the most common reason for using Kratom was pain management.
Followed by using Kratom for anxiety, opioid addiction or dependence, and depression. The majority reported that they didn't think Kratom was harmful. And the majority said they could NOT get a high from using Kratom.[xv]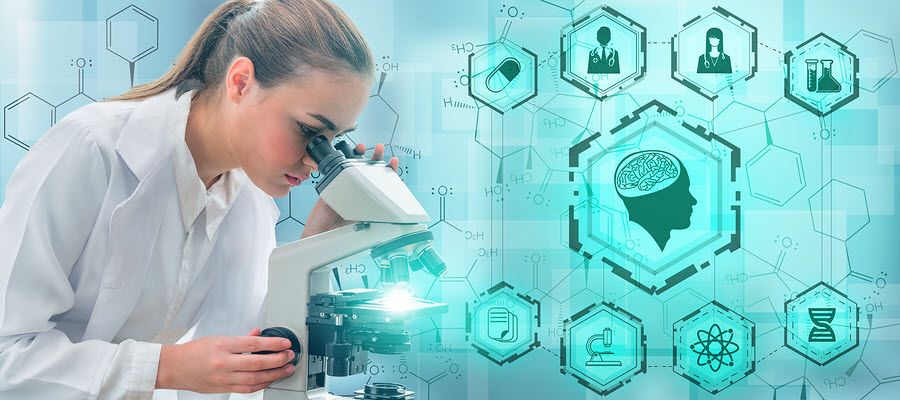 Kratom Clinical Research
Kratom helps control pain
Mu-opioid receptor agonists are the mainstays of pain management. But the therapeutic use of these drugs is associated with serious side effects, including potentially lethal respiratory depression.
So, there is an ongoing search for new opioid analgesics which are safer.
Kratom is an unusual class of opioid receptor modulator with a distinct mechanism of action.
Researchers found that mitragynine and the oxidized analogue 7-hydroxymitragynine found in Kratom, are partial agonists of the human mu-opioid receptor and competitive antagonists at the kappa- and delta-opioid receptors.
But mitragynine and 7-hydroxymitragynine are also G-protein-biased agonists of the mu-opioid receptor, which do not recruit β-arrestin following receptor activation.
Which means that Kratom provides the pain relief associated with prescription opioid medication. But without the potentially lethal side effect of respiratory depression.[xvi]
Kratom as an anti-depressant
Many neurohackers report that Kratom is effective in relieving their anxiety and depression.
And a 2018 study confirmed these findings in a systematic review of all studies on Kratom use and mental health published between January 1960 and July 2017.
Participants in these studies confirmed that Kratom enhanced their mood and reduced anxiety symptoms. The study authors noted that Kratom also has potential as an opioid substitute for people addicted to opioids.[xvii]
Kratom for withdrawal from opiate addiction
Surveys of regular Kratom users often report its primary use is to help people quit opiates and avoid withdrawal symptoms. And research in animals support what neurohackers report.
Researchers at Prince of Songkla University in Thailand investigated the effects of Kratom extract on morphine withdrawal in mice.
Male Swiss Albino mice were given morphine until they were dependent on it. The mice were then given injections of naloxone, an opioid agonist, to induce morphine withdrawal symptoms.
The mice were tested then given Mitragyna speciosa extract and tested again. The Kratom extract significantly reduced the severity of morphine withdrawal symptoms.
And the researchers concluded, "treatment with the M. speciosa alkaloid extract may be useful for opiate addiction treatment program."[xviii]
Kratom Recommended Dosage
Dosage of Kratom is key when your goal are specific effects. Dose too low, and you'll get no benefit. But dose too high and you'll experience relatively harmless, but usually unpleasant side effects like diarrhea, the sweats, or even vomiting.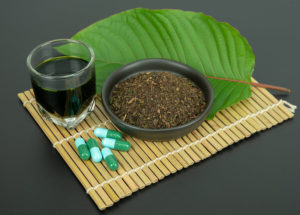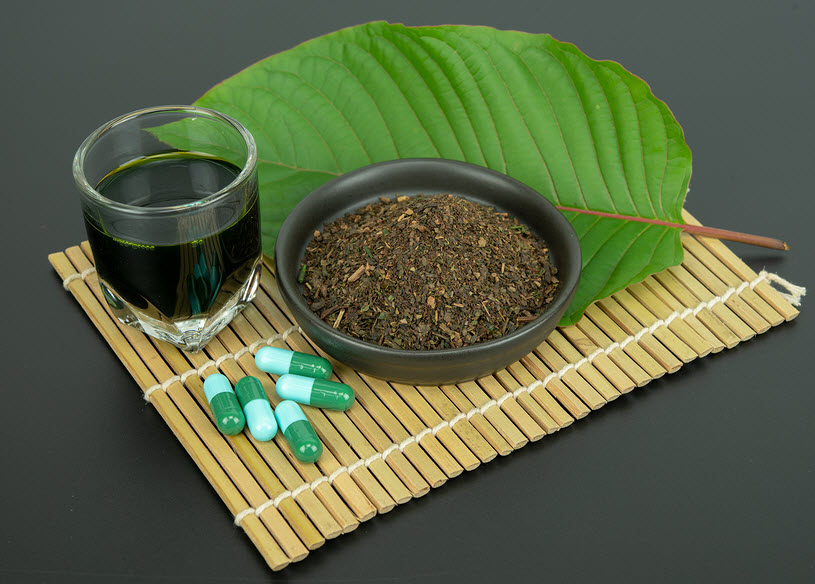 And Kratom has a short half-life, so you need to dose it several times a day to keep stable levels in your system.
Recommended dosage of Kratom is:
Mild effects – 1 – 2 grams
Moderate effects – 2 – 5 grams
High effects – 6 – 15 grams
Note that potency can vary a lot between different strains of Kratom. And even which area Kratom is harvested. There is no 'standardized' dosage. Instead dosage is based on experience and user reports.
Typically, lower dosages are more stimulating and higher dosages more sedating.
But every Kratom strain has a general, optimal dose for its therapeutic value, and for its 'feel-good' effects. Anything above this ideal dosage can have unpleasant effects.
And most people find that Kratom works more effectively when consumed on an empty stomach. Taken with a meal could nullify or dramatically reduce its effects.
The traditional method of using Kratom in Southeast Asia was using fresh leaves, removing stems and veins, bundling the leaves, and chewing the leaves.
The "toss 'n' wash" method of dosing Kratom is chasing the powder with water. Not recommended.
Kratom tea is a common method of using it. Simmer powdered Kratom in water for 20 minutes and drink the tea. Easier to drink, but if you strain out the soggy Kratom powder before drinking, you'll lose some of the valuable, medicinal value of the plant.
Adding lemon juice to your Kratom tea can increase the bioavailability of its alkaloid content.
You can also mix measured Kratom powder with yogurt, applesauce, juice, peanut butter or chocolate milk.
My preferred method is making capsules of Kratom powder. It's convenient, eliminates the unpleasant taste, and provides the desired therapeutic benefit within 20 minutes of swallowing the capsules.
You can help avoid Kratom tolerance by supplementing with magnesium because this mineral is a NMDA receptor antagonist.[xix]
Kratom Side Effects
The most common side effects associated with Kratom use is nausea and constipation.  But others may include muscle tremors, itching, sweating, dizziness, and dry mouth.
There have been unsubstantiated reports that Kratom could cause seizure and hallucinations in some people.
Abruptly stopping long-term Kratom use could result in withdrawal symptoms including insomnia, diarrhea and fever. Some neurohackers have reported feeling nervous, tense, angry or sad when stopping Kratom.[xx]
The American FDA has reported some deaths among Kratom users. But none have been substantiated. In fact, The New England Journal of Medicine did a systematic review of 15 kratom-related deaths.
And the researchers concluded none of the deaths were caused by Kratom. But that there is an "increased risk of adverse events" when Kratom is ingested with opioids or psychoactive drugs.[xxi]
Studies with animals show that Kratom even at dosages of 1,000 mg/kg daily for 14 days will not cause death.[xxii] But did produce severe liver damage and minor kidney damage. That's the equivalent daily dosage of 72 grams in a 160 lb. (72 kg) human.
If you are dealing with liver or kidney problems, use caution when using Kratom. Particularly at higher dosages.
If you are pregnant or intend on becoming pregnant you should avoid using Kratom.
Those who have problems with addiction to alcohol and other drugs are at increased risk of abusing Kratom.
And Kratom may worsen existing mental disorders. So if you are dealing with clinical depression, suicidal thoughts or other neurological disorder, and especially if you are using anti-anxiety or antidepressant medication for these disorders, you should not use Kratom.
Types and where to buy Kratom
Kratom is sold as capsules, tablets, powder, concentrated extract, gum or raw leaves.
Leaf alkaloid content varies from plant to plant, and from strain to strain. The most popular strains for pain relief both red and green veined versions are:
Bali
Borneo
Indo
Maeng Da
Red vein versions of the above Kratom strains tend to be more reliable for pain relief. And the general consensus is that Maeng Da is most potent of all.
Most strains of Kratom can help depression and anxiety. But differences in strain can change the type of experience you'll have.
In general, the following red and green strains will help lift mood at higher dosages. And lower dosages of the same strains may be somewhat stimulating.
You can also buy water-based extracts of Kratom. These extracts have more alkaloid content than regular Kratom. One option is adding some extract to regular Kratom to potentiate its pain-relieving effects.
Kratom resin extracts are made using a solvent to extract the alkaloids which is then left to dry. You get the full spectrum of effects of regular Kratom at much smaller dosages of resin.
Adulteration of Kratom is an ongoing problem and you must use caution when selecting your Kratom vendor. Because anything other than pure, dried Kratom leaves or a verified extract can cause severe side effects.
Researchers at the School of Pharmacy at the University of Massachusetts purchased several commercially available Kratom products for analysis. And found multiple Kratom products to have substantially higher concentrations (109–520%) of 7-hydroxymitragynine than those found in raw Kratom leaves.
The problem is that 7-hydroxymitragynine, a potent mu-opioid receptor agonist, is likely to be a major contributing factor to the addictive potential of Kratom.[xxiii]
Buying ready-made capsules of Kratom is not only more expensive, but riskier because unless you are buying from a fully vetted vendor, you can't be sure what's in the capsule.
I highly recommend avoiding capsules from the corner shop. And buying Kratom powder from a company you trust.
My personal recommendation is a company based in the USA, and one of the only companies I'm aware of who offer a 30-day money back guarantee on all their product – Organa Kratom.
Organa Kratom offers 20 different strains of organic Kratom, and tests all their product for purity, yeast and mold, bacteria, pesticides and heavy metals. And are members of the American Kratom Association.
You can check out the Organa Kratom line of products here: Organa Kratom.
Nootropics Expert Recommendation
Kratom 1 – 15 grams per day
I recommend using Kratom as a nootropic supplement.
Your body does not make Kratom on its own. So to get its benefits you must take it as a supplement.
Kratom is especially helpful for those dealing with chronic pain, and fatigue.
Kratom is a powerful nootropic supplement. It may help you avoid or even get off opioids you've been on for years. With fewer withdrawal symptoms.
Kratom at lower dosages can provide a gentle stimulant effect. And at higher dosages can help you deal better with anxiety and depression.
Some find Kratom especially helpful for insomnia. And not needing to rely on problematic prescription sleep aids.
You can safely take up to 15 grams of Kratom daily if needed. But dosed 5 grams at a time and preferably before you eat.
You can help prevent tolerance by taking Kratom with magnesium because this mineral helps block receptors associated with tolerance.
I highly recommend choosing your Kratom vendor or supplier wisely. I've tried and recommend  Organa Kratom and know their product is pure.