Fisetin is anti-aging, has been shown to boost learning and memory, improve mood, reduce back & arthritic pain, reduce inflammation, improve cognition in Alzheimer's, and reduce allergies
Fisetin (3,3′,4′,7-tetrahydroxyflavone), is a flavanol and yellow plant pigment that gives color to a variety of fruits and vegetables.[i] 
Recent anti-aging research has shown Fisetin to be the most potent senolytic compound compared to all other flavonoids. Senolytic means destroying dysfunctional cells that refuse to die.
As a nootropic, Fisetin has been found to be anti-aging, and is a powerful anti-inflammatory, antioxidant, and supports your immune system. [ii]
Fisetin helps:
Memory: Fisetin has been shown to increase long-term potentiation needed for encoding long-term memory.

[iii]

Neurogenesis: Studies have demonstrated Fisetin to be the most effective flavonoid to promote dendrite outgrowth. Dendrites are the equivalent to 'receiving antenna" on neurons and used in brain cell signaling.

[iv]

Inflammation: Fisetin protects neurons from damage due to oxidative stress. It boosts glutathione which is your main antioxidant protecting against inflammation. And it suppresses gene expression of tumor-necrosis factor – alpha (TNF-α), interleukin (IL)-1β, COX-2, and inducible nitric oxide synthase which provides potent anti-inflammatory activity in brain microglia.

[v]
Overview
Fisetin (3,3′,4′,7-tetrahydroxyflavone) is a flavanol found in fruits and vegetables such as strawberries, apples, persimmons, grapes, onions, and cucumbers.[vi]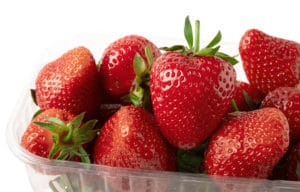 The highest concentration of Fisetin is found in strawberries followed by apple and persimmon.
Fisetin has been found to be anti-tumor, antioxidant, neurotrophic and anti-inflammatory. Fisetin also helps your body and brain to produce glutathione which is your master antioxidant.[vii] [viii]   
Fisetin is currently being studied for boosting memory performance in Alzheimer's.
It is mainly being explored for its ability to slow down aging through its senolytic effects. It works to eliminate senescent (rogue) cells throughout your body.[ix]
Studies show that this polyphenol may help to reduce markers of senescence and aging.
How does Fisetin work in the brain?
Fisetin boosts brain health and function in several ways. But two in particular stand out.
Fisetin is Anti-Aging. The most promising research and what has gained the most attention is Fisetin and its potential ability to extend lifespan.
Here is how it works. Senescent cells, which are cells that have become dysfunctional are not eliminated from your system as you age. They just hang around in your body and release toxins that injure nearby healthy cells.[x] [xi]  
The accumulation of senescent cells causes inflammation which results in age-related diseases such as osteoporosis, cancer, heart disease and cognitive dysfunction.
An animal study published in 2018 showed Fisetin effectively removes senescent cells. In aging mice, Fisetin helped increase their lifespan by 10 percent.[xii] [xiii] 
The Mayo Clinic are currently conducting a clinical trial with older postmenopausal women to find out if Fisetin is as effective at removing senescent cells in aging humans. And potentially extending lifespan.[xiv]
Fisetin may help prevent Alzheimer's. As you age, learning and memory decline partly because of increases in oxidative stress, inflammation, cerebral blood flow decline, Aβ accumulation, and tau tangles.
A study conducted at the Salk Institute using animal models of Alzheimer's disease and dementia found that Fisetin helped reduce cognitive deficit in aging mice while restoring markers associated with impaired synaptic function, oxidative stress, and inflammation.[xv]
Another study showed that Fisetin helped reduce Alzheimer's symptoms by reducing the accumulation of β-amyloid proteins which reversed synaptic dysfunction resulting in improved learning and memory.[xvi]
How things go bad
As you get older, the chemistry in your brain and energy metabolism changes.
↓ Neurons and synapses degenerate
↓ Recall, reaction time, memory, and mood diminish
↓ Cerebral circulation decreases
↓ Learning and memory decline
↑ Increased free radicals damage cells
↑ Inflammatory and oxidative stress damages brain cells
All these age-related changes are contributing factors to the neurodegenerative diseases of aging including Alzheimer's, Parkinson's, and dementia.
But even if things have not degenerated to such a debilitating level, Fisetin can help.
Fisetin Benefits
Fisetin is an antioxidant polyphenol which is present in foods such as strawberries, apples, persimmons, grapes, onions, and cucumbers.
Polyphenols are among the most effective natural ways to combat aging. And to prevent the health issues that often lead to cardiovascular and neurodegenerative diseases.
Fisetin has the unique ability to increase cell apoptosis. And promotes cell death which gives way for healthy new cells to thrive.
Studies conducted using Fisetin show increased brain antioxidant levels, which helps prevent microglia from releasing inflammatory compounds.[xvii] [xviii]  
Fisetin has been shown in animal studies to help prevent cancer by reducing the formation of new blood vessels in various forms of cancer which starves tumor cells of oxygen and glucose.[xix]
In other animal studies Fisetin was shown to improve memory, reduce inflammation, and prevent the loss of brain cell function. And Fisetin has been shown to reduce β-amyloid plaque buildup and prevent the loss of healthy brain cells.[xx]
And Fisetin helps your body produce Glutathione which is your master antioxidant supporting healthy immune function.[xxi]
How does Fisetin feel?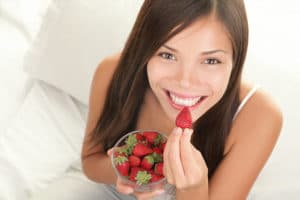 Neurohackers who supplement with Fisetin report better focus, memory, and mood. Some say they are more alert even when they haven't had sufficient sleep the night before.
Several Fisetin users report less back pain and less arthritic pain.
Some Fisetin users report an increase in mental clarity and overall sense of well-being.
And some say Fisetin helped reduce their allergies.
Fisetin Clinical Research
Note that nearly all clinical studies conducted with Fisetin so far have been animal studies or with cells in a petri dish. 
Fisetin for depression
Anyone who suffers from depression knows the negative effects on quality of life.
Recent animal studies demonstrated the anti-depressant effects of supplementing with Fisetin.
In this study, Fisetin provided its antidepressant effects by modulation of the serotonin pathway by inhibition of monoamine oxidase-A.
Fisetin also modulates norepinephrine which may also contribute to its anti-depressive effects.[xxii]
Fisetin for memory and cognition
When aging rats were given Fisetin, they experienced an improvement in learning and memory. Studies revealed that Fisetin activates pathways in the brain involved in encoding and storing memories.  
The study also showed that Fisetin prevented memory loss in mice exposed to toxins.[xxiii] [xxiv]
Fisetin for neurodegenerative disease
In one study, Fisetin improved brain antioxidant levels and prevented microglia from releasing inflammatory compounds in response to bacterial toxins.[xxv] [xxvi] 
In mice with β-amyloid plaque accumulation, Fisetin improved memory, reduced inflammation, and prevented the loss of brain cell function. In mice with Alzheimer's, it reduced β-amyloid plaque buildup and loss of brain cells. [xxvii]
Fisetin protects against stroke
Fisetin protects brain cells and reduces inflammation and damage due to stroke in mice and rats.[xxviii] [xxix] [xxx]   
In a 2008 study conducted with rabbits, Fisetin prevented loss of balance, lack of energy, and uncontrolled eye movements caused by stroke. [xxxi]
Fisetin does this by reducing inflammation and brain damage after a stroke.
Another study was conducted with mice suffering from inflammation and oxidative stress caused by aluminum. Aluminum toxicity has been linked to Alzheimer's disease. Fisetin reduced inflammation and oxidative stress in the brain caused by aluminum.[xxxii] [xxxiii] 
Fisetin supports the survival of brain cells by eliminating damaged or unneeded proteins.[xxxiv]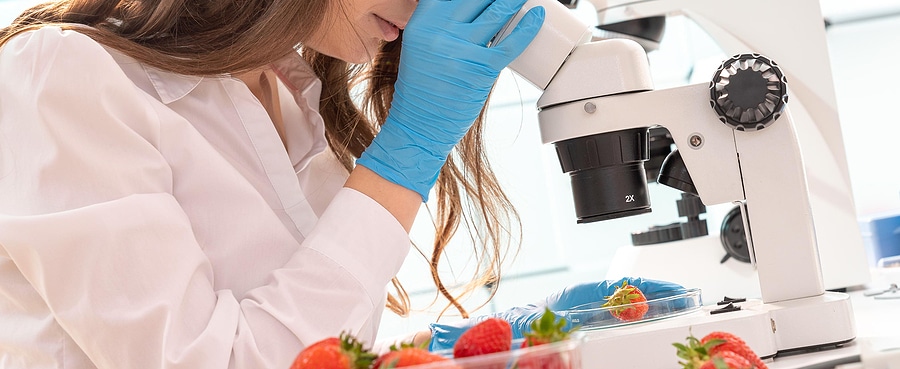 Fisetin Recommended Dosage
Since all clinical studies with Fisetin were conducted with animals and not humans which means there is no established recommended dosage.
Most Fisetin supplements range from 100-500 mg a day. In clinical trials, the equivalent human daily doses of 100-1400 mg of Fisetin were used.
Fisetin easily crosses the blood-brain barrier and appears to promote cell communication in the hippocampus. A part of your brain associated with long-term memory.[xxxv]
Fisetin is fat-soluble and must be taken with a healthy fat like unrefined coconut oil to ensure absorption.
Fisetin Side Effects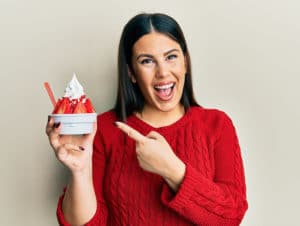 Fisetin is non-toxic and supplementation is well-tolerated by most people. We do not have any human studies on Fisetin and must rely on user reviews.
And because we do not have any human studies to verify its safety, you may want to avoid using Fisetin if you are pregnant or breastfeeding.
Type of Fisetin to Buy
Fisetin supplements are available in tablets, softgels, and capsules. Capsules are typically 100-500 mg each.
Fisetin is a natural bioflavonoid and polyphenol similar to Luteolin and Quercetin.
You naturally get very small amounts of Fisetin by eating strawberries, apples, persimmons, grapes, onions, and cucumbers with the highest concentration found in strawberries.
The Salk Institute for Biological Studies who have been researching Fisetin for years own a patent for Fisetin as a memory enhancer.[xxxvi]
Fisetin is poorly absorbed by your digestive system so dietary supplement companies offer various unique solutions for enhancing absorption.
Novusetin® – by Bioriginal Food & Science Corp. located in Saskatoon, Canada – is a patented form of Fisetin sourced from the Japanese fruit wax tree and licensed to supplement companies like Doctor's Best and Swanson.
Liposomal Fisetin is another attempt to improve absorption by encasing the Fisetin molecule in a phospholipid. And is often combined with another polyphenol Quercetin which is also thought to boost absorption.
Fisetin is fat-soluble, so consuming it with a healthy fat promotes better absorption no matter what the supplement label states.
Nootropics Expert® Recommendation
Fisetin 100-500 mg a day
I recommend supplementing with Fisetin as a nootropic supplement.
Your body does not make Fisetin on its own. So, to get its benefits you must take it as a supplement. Or rely on the tiny amount you get from strawberries.
Fisetin is especially helpful for those suffering from allergies, arthritic pain, muscle soreness after a workout, or a cold.
Fisetin is gaining a reputation as an anti-aging supplement because it helps remove senescent cells which are dysfunctional cells that if left unchecked cause inflammation, oxidative stress, and eventually neurodegenerative disease such as Alzheimer's.
Fisetin is reported by aging neurohackers as helping with long-term memory.
Fisetin also shows promise in animal studies for helping reduce some of the symptoms associated with Alzheimer's. So, if you or a loved one are dealing with Alzheimer's I highly recommend trying Fisetin and see if it helps.
Fisetin is fat-soluble so must be taken with a healthy fat like unrefined coconut oil to ensure absorption.
Fisetin is also not very bioavailable so consider trying Liposomal Fisetin or a supplement containing the patented form called Novusetin®.
Fisetin as a nootropic seems to be effective starting at 100 mg up to 500 mg per day.
Dosages above 1,000 mg per day are used by some. But remember all we have are animal studies to rely on and do not have any information regarding the safety of long-term use.