Nefiracetam has been shown to reduce apathy, improve cognition, learning, and long-term memory, reduce anxiety, depression and stress, boost nerve growth factor, and is neuroprotective
Nefiracetam is a fat-soluble nootropic in the racetam-class of compounds. Nefiracetam is considered more potent than the original racetam, Piracetam.
Nefiracetam was developed by Daiichi Seiyaku in the 1990's as a treatment for cerebrovascular disorders. In 1999, Nefiracetam was in phase II clinical trials in the USA for treatment of cognition problems as a consequence of stroke, and Alzheimer's type dementia.[i]
It is similar in structure to Piracetam with a phenyl group and two methyl groups added to the amine of Piracetam. Nefiracetam, like all racetam nootropics, has a pyrrolidone nucleus at its core. The structure of Nefiracetam is similar to Aniracetam.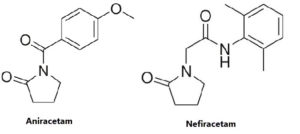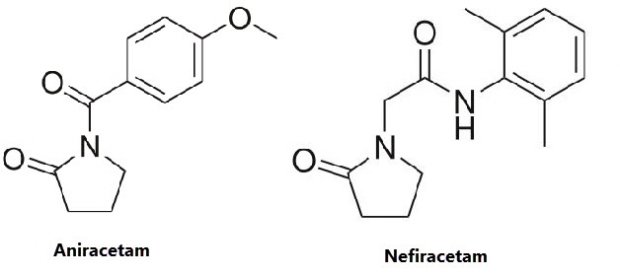 Nefiracetam is used as a prescription drug in Japan. And as a supplement in the United States.
Relatively new to the nootropics community. Neurohackers use Nefiracetam to boost learning, cognition and memory.
Nefiracetam helps:
Neuroprotection: Nefiracetam helps control NMDA signaling which protects against excessive glutamate levels. Glutamate is powerful excitatory neurotransmitter. Too much glutamate damages neurons and the entire brain.
Neurotransmitters: Nefiracetam modulates GABA levels in the brain. Reducing GABA when it's too high, and increasing GABA levels if they're too low. Producing a calm-like focus and reducing anxiety. Nefiracetam prolongs the opening of calcium channels. Keeping neurotransmitters active longer. Improving memory formation and recall.
Acetylcholine: Nefiracetam potentiates nicotinic acetylcholine receptors. Boosting the release of GABA and glutamate. Producing a calming effect while improving neuroplasticity and boosting learning and memory.
Overview
Nefiracetam (DM-9384, N-(2, 6-dimethylphenyl)-2-(2-oxopyrrolidine-1-yl)-acetamide) is in the racetam-family of nootropic compounds. It is a fat-soluble nootropic.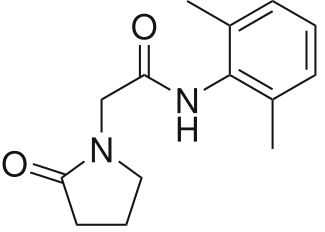 The racetam-class of nootropics have a pyrrolidone nucleus at their core. And Nefiracetam is a cholinergic compound, meaning it affects acetylcholine levels in the brain.
Nefiracetam is used as a prescription drug in Japan. It is sold as an over-the-counter, unrestricted compound in the United States. But not as a dietary supplement.
One of the most recent synthetic nootropic compounds, it is known as a cognitive enhancer. And is known for its anxiolytic, or anti-anxiety effects.
Nefiracetam is considered to be much more potent than Piracetam. As a nootropic, it helps increase attention span, alertness, cognition, learning and boosts memory.
Nefiracetam vs. Piracetam: What's the Difference?
Japan-based pharmaceutical company Daiichi Seiyaku developed Nefiracetam in the late 1990's as a derivative of Piracetam.
Nefiracetam is fat-soluble while Piracetam is water-soluble. Fat-soluble molecules cross the blood-brain barrier more easily than water-soluble molecules.
Both Nefiracetam and Piracetam are cognitive enhancers. And both have neuroprotective qualities. Both racetams are able to improve learning and memory. And both are able to prevent brain damage.
Nefiracetam has additional benefits not shared with Piracetam. Nefiracetam can reduce anxiety and depression. And exhibits several other memory enhancing qualities over Piracetam.
Nefiracetam increases the amount of time calcium channels in neurons remain open. Tied to protein kinase A (PKA) and the Gi alpha subunit (Gi/o protein), signaling is enhanced in the neuroreceptor independent of the synapse. This calcium channel pathway is critical for long-term potentiation (LTP) and the formation of long-term memories.[ii]
Nefiracetam also potentiates protein kinase C alpha (PKCα) which is involved in long-term potentiation (LTP).[iii] PKCα is dependent on glutamate signaling.
And Nefiracetam activates Ca2+/calmodulin-dependent protein kinase II (CaMKII) which is critical in memory formation. Again dependent on glutamate signaling.[iv]
Finally, Nefiracetam potentiates acetylcholine receptors in the hippocampus which encourages glutamate release and LTP. Piracetam does not share this memory enhancing quality.[v]
The bottom-line is Nefiracetam seems to be a much more potent memory enhancer that the original nootropic Piracetam.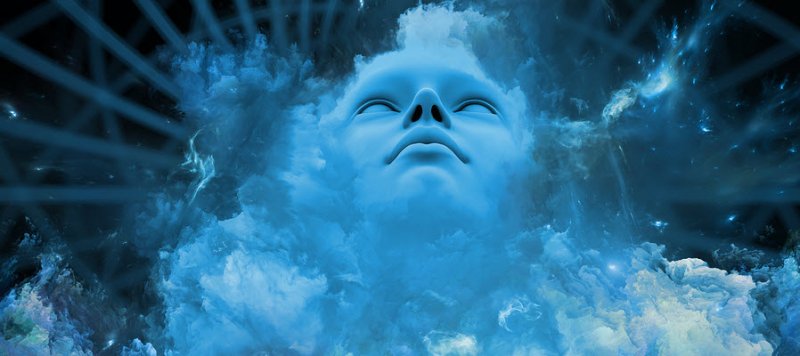 How does Nefiracetam work in the Brain?
Nefiracetam boosts brain health and function in several ways. But two in particular stand out.
Nefiracetam enhances memory. In several studies and clinical trials, researchers have noted Nefiracetam's anti-amnesia effects. And they've arrived at this observation by noting Nefiracetam interacting with individual acetylcholine receptors in the brain.
One study conducted at the Albert Einstein Healthcare Network in Philadelphia worked with older rabbits. Researchers use a technique called the "nictitating membrane (NM)/eyeblink response" in rabbits which is used in the lab to study age-related memory disorders.
In this case, the team used Nefiracetam to study its effect on retention and relearning. The scientists administered 5, 10 or 15 mg/kg of Nefiracetam to 34 "retired" rabbits over 15 days. And then tested retention and relearning 1, 5 and 12-weeks post-training.
The researchers found that the effect of Nefiracetam on the ability of older rabbits to relearn was apparent up to 5 weeks after using Nefiracetam. In other words, Nefiracetam had a significant effect on memory long after the rabbits stopped using it.
The researchers concluded that Nefiracetam likely has an even greater effect on memory the longer you use it.[vi]
This testing model is dependent on cholinergic (acetylcholine) firing in the brain.[vii]
Nefiracetam also provides an antidepressant effect by activating the enzyme Ca2+/calmodulin-dependent protein kinase II (CaMKII). Scientists in Japan worked with mice with depressive-like behaviors. The mice were given 1 mg/kg per day of Nefiracetam. And noticed antidepressant effects within a day of supplementation.[ix]
Note that this antidepressant effect takes a completely different approach to controlling depression compared to SSRI's. These prescription antidepressants mess with serotonin levels in your brain to control depression. And come with a host of side effects.
Also note that the CaMKII enzyme is associated with a boost in long-term memory formation.
How things go bad
Glutamate is an excitatory relative of GABA. While GABA has a calming effect, glutamate stimulates. Glutamate is the most common neurotransmitter in the central nervous system.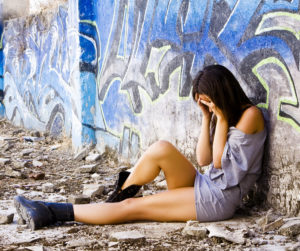 But glutamate is actually toxic to neurons. And too much of it in your brain can kill brain cells. Lou Gehrig's Disease for example, is caused by excess glutamate.
But glutamate is a pivotal neurotransmitter in the brain. It links the brain circuits involved in memory, learning and perception.
↑ Too much glutamate can kill neurons
↑ Too much GABA can cause brain damage
↓ Too little GABA can cause depression
↓ Too little glutamate can cause problems with memory, learning and perception
↓ Acetylcholine levels decline
All of these changes can happen at any age. And are a product of the food we eat, what we drink, lifestyle habits, the air we breathe and more.
So Nefiracetam can help for age-related cognitive decline, as well as a student looking to do better in school. By boosting acetylcholine and controlling glutamate and GABA in the brain.
Nefiracetam benefits
Nefiracetam modulates GABA (gamma aminobutyric acid) in your brain. GABA is the primary inhibitory neurotransmitter in the brain. Its role is to keep glutamate, the primary excitatory neurotransmitter from overwhelming your brain. And causing damage.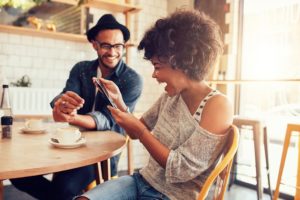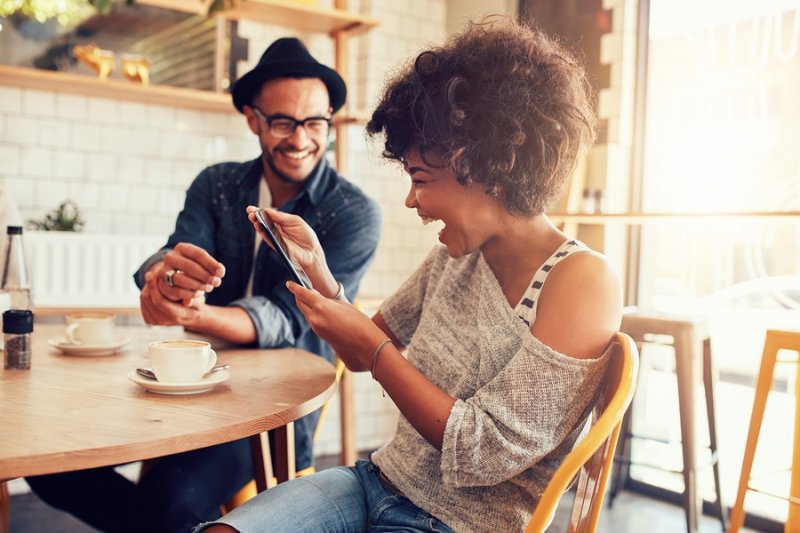 When GABA levels are too low, you experience anxiety, insomnia, poor mood and restlessness. Left unchecked it can lead to neurodegenerative disease and a very poor quality of life.
But when GABA is too high, you have a toxic environment in your brain. Causing damage to neurons and other areas of your brain. Nefiracetam modulates GABA levels, keeping them steady for a healthy brain. And improved long-term memory.
Nefiracetam contributes to learning by enhancing long-term potentiation (LTP). Enhancing NMDA-dependent LTP at low concentrations and AMPA dependent LTP at higher concentrations.[x]
Nefiracetam combined with choline boosts the production of the crucial neurotransmitter acetylcholine. Improving memory, recall and focus.
Nefiracetam is fat-soluble and quickly enters your brain after you take it. Once in your brain, it boosts signal transmission, and protects neurons.
Nefiracetam boosts acetylcholine so you should take it with a good choline source. Try Alpha GPC or CDP-Choline with Nefiracetam. And give your brain the choline it needs.
How does Nefiracetam feel?
Several studies have noted that short-term or one-time use of Nefiracetam doesn't do much. But supplementing Nefiracetam every day for 7 days or more is needed to experience the full benefit of this nootropic.
Nootropics users report:
Nefiracetam as a study aid. Nefiracetam provides calm focus, recall and cognition for many neurohackers. It improves attention span, motivation, and alleviates apathy and mental fatigue.
Increased visual acuity. The visual effects of Nefiracetam feel like your brain is processing a broader spectrum of what's in your visual range. Nature and your surroundings look more vibrant and beautiful.
Mood. Many users report a calm focus and being able to articulate thoughts, and improved speaking ability. Language and your vocabulary seem to flow effortlessly. Thoughts and ideas come with less effort.
Some experienced users of Aniracetam say they prefer Nefiracetam. You may recall that the chemical structure of Nefiracetam is very similar to Aniracetam. And the clinical studies support its superior ability to affect memory.
You should be able to experience the full effects of Nefiracetam within 7 days of starting to supplement with it. It's fat-soluble so it's digested and enters your cells quickly.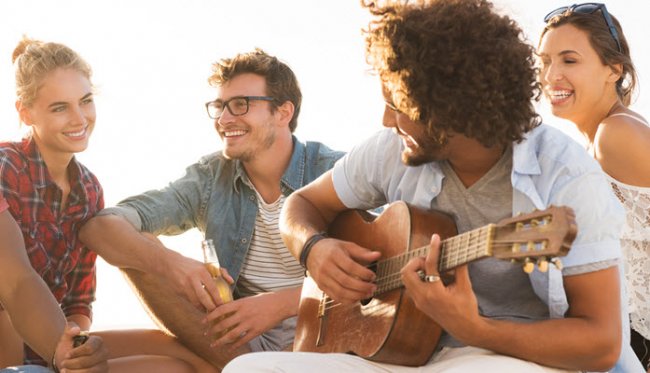 Nefiracetam Research
Nefiracetam was developed by a company in Japan in the late 1990's. As a result, the majority of the published research available in the Western directories was conducted in Japan. And most of it on rats and mice.
Clinical trials for Nefiracetam have been conducted in China and the USA for use in treating Alzheimer's Disease. So far, no large pharmaceutical company in the USA has formulated a prescription drug version of Nefiracetam to my knowledge.
Nefiracetam as an Antidepressant
Researchers at the University of Iowa in the USA conducted a double-blind, placebo-controlled trial with 159 stroke patients with major depression. Patients received 600 mg or 900 mg of Nefiracetam or a placebo within 10 days to 3 months after their stroke.
The trial ran for 12 weeks with patients evaluated at 4, 9 and 12 weeks of the trial. The study concluded that Nefiracetam produced a significant improvement in the most severely depressed patients.[xi]
Nefiracetam Improves Learning & Memory
Much of the research on Nefiracetam has been done with learning and memory in mind.
One study conducted in Ireland used Nefiracetam with rats. Scopolamine, a memory inhibitor, was given to the rats while they were in training. Scopolamine is used to purposely inhibit memory. When the researchers gave the memory-deprived rats Nefiracetam, task recall improved and significantly improved memory deficits.[xii]
Another Irish study with rats showed 40-days of Nefiracetam supplementation induced Nerve Growth Factor and neurogenesis. Proving that Nefiracetam could facilitate long-term memory consolidation.[xiii]
Nefiracetam Reduces Apathy
Supplementing with Nefiracetam is reported by many neurohackers to boost motivation and a "get it done" attitude. Which is the opposite of 'apathy'.
Stroke patients who suffer depression commonly experience apathy. Researchers at he University of Iowa conducted a study with 137 stroke patients with major depression. 70 of which also met published diagnostic criteria for apathy.
The patients were assigned a placebo, or 600 mg or 900 mg of Nefiracetam per day for 4 weeks. Patients who used 900 mg of Nefiracetam had a significantly greater improvement in Apathy Scale scores compared to the other two groups. Conclusion: Nefiracetam reduces apathy.
Nefiracetam Recommended Dosage
Recommended Nefiracetam dosage is 100 mg to 900 mg per day. Taken in divided doses. One Nefiracetam dose in the morning, and one in the early afternoon.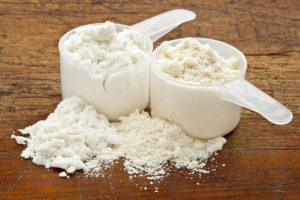 Nefiracetam is sold in tablet, capsule and powder form. Tablets and capsules are usually 400 – 600 mg each.
Since Nefiracetam is a fat-soluble nootropic, you should take it with a meal containing healthy fats. Or with a tablespoon of extra virgin, expeller cold-pressed coconut or olive oil. Or other similar healthy fat to ensure quick absorption.
Nefiracetam also boosts acetylcholine (ACh) activity in your brain. To avoid a "racetam headache" make sure to stack Nefiracetam with a good choline source like CDP-Choline or Alpha GPC.
Note that most studies suggest, and many neurohackers report that it will take at least 7 days of daily dosing of Nefiracetam to experience the full benefit of this nootropic.
Nefiracetam Side Effects
Nefiracetam non-toxic. So is considered well-tolerated and safe.
Side effects are rare but can include anxiety, fatigue, headaches, nervousness and nausea. Side effects are often a result of unusually high doses of the nootropic.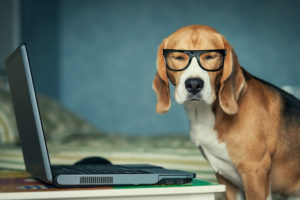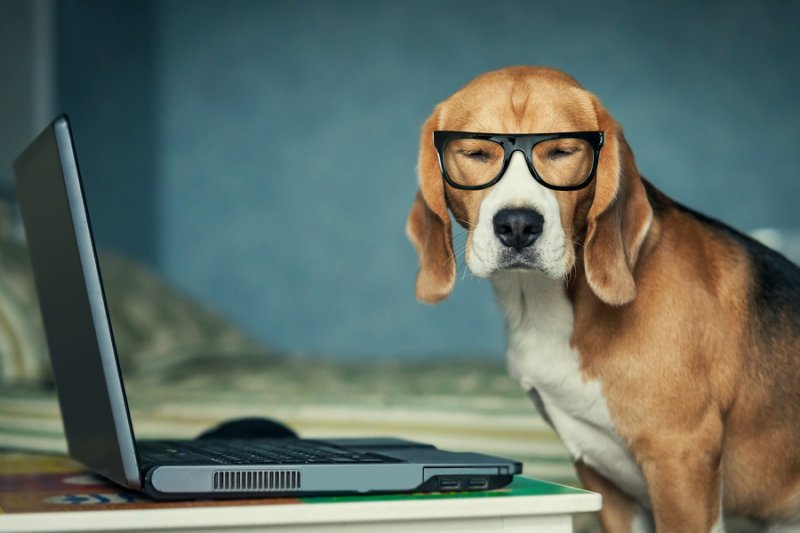 Headaches from using Nefiracetam typically happen when you forget to combine it with a good choline supplement. Headaches are often a symptom of a choline deficit in your brain.
Nearly all of the toxicity studies on Nefiracetam have been done on animals. And prolonged usage of this nootropic have shown no toxic effects at recommended doses.
One study with male Beagle dogs reported a reduction in testicular testosterone after a single treatment of Nefiracetam.
But before you write this nootropic off, note that the dose was a ridiculous 180 or 300 mg/kg dose.[xiv] That's the equivalent of 16 or 27 grams of Nefiracetam for a 200 lb. male human.
And dogs happen to metabolize Nefiracetam differently than humans and primates. The metabolite M-18 in dogs seems to be the culprit. And is not found in humans or monkeys.[xv]
I'm not going to belabor this point. But to say that Nefiracetam is safe and non-toxic if used at recommended doses. Just don't give it to your dog.
Where to Buy Nefiracetam
Nefiracetam is sold in tablet, capsule and powder form. Tablets and capsules are usually 400 – 600 mg each. 
I recommend Science.bio – Nefiracetam who sell Nefiracetam as a "research" compound. It is sold to be used in an academic laboratory research setting. They go on to state "nothing we sell is intended for nor is it manufactured for diagnostic or therapeutic purposes in humans."
Nootropics Expert Recommendation
Nefiracetam 100 – 900 mg per day
I recommend using Nefiracetam as a nootropic supplement.
Your body does not make Nefiracetam on its own. So to get its benefits you must take it as a supplement.
Nefiracetam is especially helpful for those suffering from apathy, loss of motivation and memory loss. Studies show it helps stop and reverse the symptoms associated with apathy.
And this nootropic helps boost the activity of GABA, glutamate and acetylcholine in your brain. All involved in long-term potentiation and formation of long-term memory.
Nefiracetam is also particularly useful to students and executives who want to boost cognition, learning and especially long-term memory. Neurohackers who use Nefiracetam say it helps boost study scores, work flow, learning and memory.
You should use Nefiracetam with a good choline supplement like Alpha GPC or CDP-Choline. It helps boost neural acetylcholine, so demands the presence of more acetylcholine in your brain.
You can safely boost daily intake of Nefiracetam to 1,200 mg if needed. All daily dosing of Nefiracetam should be in divided doses if above 200 mg per day. One dose in the morning and another early afternoon.
I recommend Science.bio – Nefiracetam