Gingko biloba extract has been shown to boost alertness, concentration, focus and memory.
Ginkgo biloba (Ginkgo or Maidenhair) is one of the oldest species of trees on earth. Scientists consider it a "living fossil" dating back 270 million years.[i] It has continued to survive even after major extinction events.
Gingko tress can grow to 130 feet (39.6 meters). Some Ginkgo trees in China are thought to be over 2,500 years old. And a 3,000-year-old tree reportedly stands in the Chinese province of Shandong.
Four Ginkgo trees survived the atomic explosion in Hiroshima. Only 1,130 meters from the bombs epicenter.
Gingko biloba has been used for medicine in China for several millennia. In the oldest Chinese Materia Medica (2800 B.C.), Ginkgo biloba was recommended for asthma, swelling of the hands and feet, coughs, vascular disorders, aging and for the brain.[ii]
An extract of Gingko leaves called EGb 761 is standardized to 24% flavone glycosides (flavonoids) and 6% terpenes (ginkgolides and bilobalides).
This Gingko extract regulates neurotransmitters, protects from brain cell degeneration, increases blood vessel microcirculation (blood flow in the smallest of blood vessels). And has antioxidant activity.[iii]
Ginkgo biloba helps:
Neurotransmitters. Gingko biloba can increase dopamine in the brain. Ginkgo acts as a monoamine oxidase inhibitor (MAOI) which reduces levels of monoamine oxidase (MAO) in the brain. MAO breaks down dopamine.[iv] One of the benefits of boosting dopamine is to reduce anxiety.[v] And to treat ADHD.[vi]
Cerebral Circulation. Ginkgo biloba increases cerebral blood flow. Improving oxygen and glucose availability to neurons for neuronal health. Improving memory, recall, cognition and learning.[vii] [viii]
Neuroprotection. Ginkgo Biloba helps boost cerebral blood flow, reduces oxidative stress by eliminating free radicals, and increases nitric oxide which dilates blood vessels.[ix]
Overview
Ginkgo Biloba (Ginkgo or Maidenhair) is one of the oldest species of trees on earth. This "living fossil" has survived major extinction events for as long as 270 million years.
Gingko, also known as Maidenhair, has been used in Chinese medicine for millennia.  Many of Ginkgo's modern applications are based on research by German and Chinese scientists where it is a prescription drug.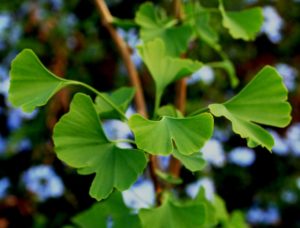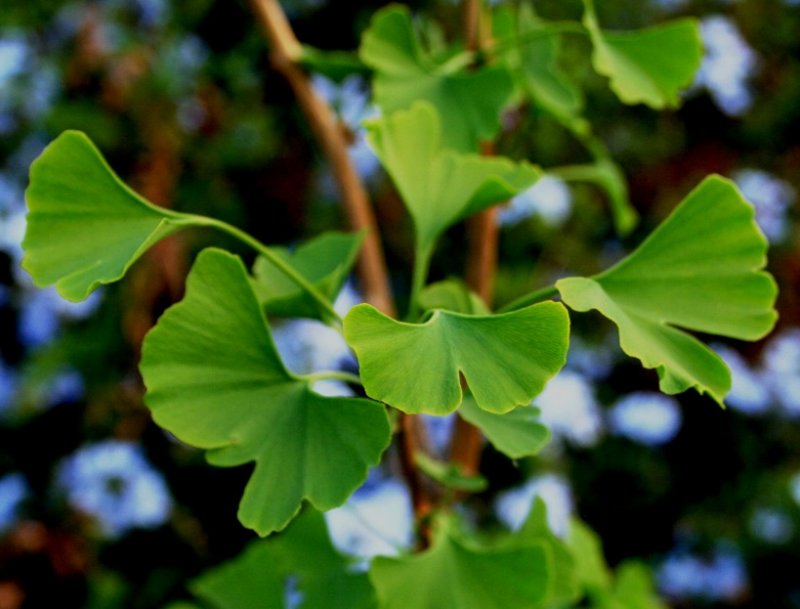 The leaves have been used for thousands of years to boost mental alertness, improve cerebral circulation, and overall brain function.
As a nootropic, Ginkgo has been shown to be particularly effective in elderly memory loss, slow thinking and reasoning, and tinnitus. One study shows significant improvement in Parkinson's and Alzheimer's patients.[x]
EGb 761 is the standard extract of the Gingko referred to in the studies and clinical trials referred to in this article. It is standardized to 24% flavone glycosides (flavonoids) and 6% terpenes (ginkgolides and bilobalides).
How does Ginkgo Biloba work in the Brain?
Ginkgo Biloba boosts brain health and function in several ways. But two in particular stand out.
Cerebral circulation. Ginkgo boosts several brain functions by improving blood circulation in the brain.
A study in the Department of Radiology, at Johns Hopkins University School of Medicine used MRI's to measure blood flow in 9 healthy men. MRI's were done before and after the men took Gingko Biloba Extract 60 mg twice a day for 4 weeks.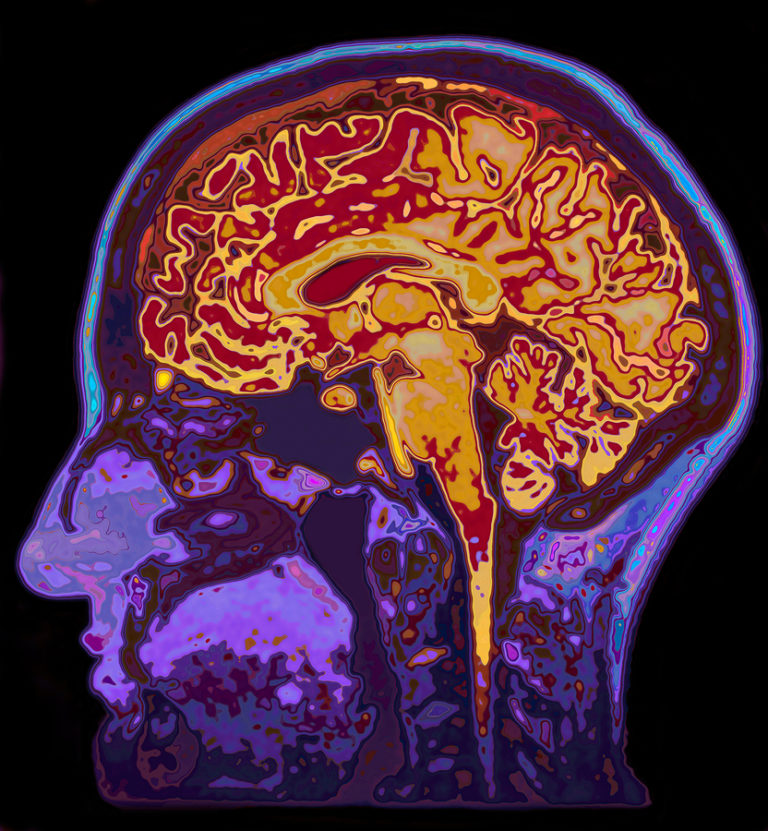 The study concluded that overall, all regions of the subject's brains showed a significant change in cerebral blood flow after using Ginkgo.[xi]
Cognition and mental performance. Gingko is well known as a memory booster in the nootropics community. Studies have shown Ginkgo helps attention, mood and processing speed.
One large study at Liberty University, Lynchburg, Virginia was conducted with 262 healthy adults. This 6-week, double-blind, placebo-controlled trial had volunteers taking 180 mg of Ginkgo biloba extract, or a placebo daily for 6 weeks.
The subjects were put through several standardized tests. At the end of the 6-week trial, those using Ginkgo showed significant improvement in verbal and visual recall and memory.[xii]
How things go bad
As we get older, our brain chemistry and energy metabolism changes. Blood vessels in our brain shrink and get narrower. Preventing the free flow of oxygenated blood to neurons. Toxic waste and free radicals accumulate within brain cells.
↓ Memory, recall, reaction time and mood diminish
↓ Critical neurotransmitters decline
↓ Chronic stress reduces memory capacity
All of these age-related changes are contributing factors to the neurodegenerative diseases of aging, including Alzheimer's and dementia.
But even if you're not concerned with the effects of aging, Ginkgo biloba can help.
Ginkgo Biloba benefits
Research from hundreds of studies have shown that Ginkgo biloba will:
Increase reaction time
Restore the availability of dopamine and other neurotransmitters
Improve cerebral blood flow
Reduce stress[xiv]
Boost mood
Help repair brain cells
Act as an antioxidant to eliminate free radicals
How does Ginkgo Biloba feel?
Gingko improves circulation including in the brain. Thinking, reaction time, energy, and memory should improve. Cold hands and feet are often an indication of poor circulation and Ginkgo could help.
Ginkgo has a reputation for helping reduce the symptoms of tinnitus. And it's also developed a good rep for helping erectile dysfunction (ED) in men.
Many neurohackers report it takes several weeks of continued use of Gingko to experience all the benefits this healing herb provides.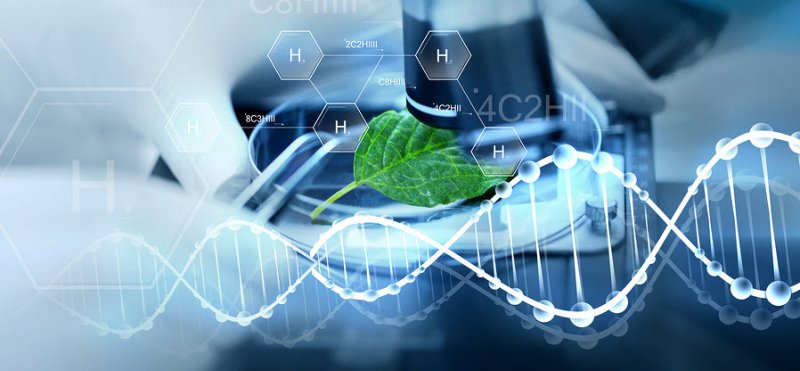 Ginkgo Biloba Clinical Research
Age-related cognitive decline is expected as a normal part of aging in our society. This decline can lead to difficulty performing everyday activities like concentrating on what your loved one is saying. Or remembering to attend a family function you've been looking forward to for months.
This decline will affect your quality of life and affect your mood. And it's happening to younger and younger people. But many of us in the nootropics community refuse to accept cognitive decline as "standard".
Note: One important consideration we found in the research on Gingko Biloba. Some of the findings have been contradictory. Some indicating that Gingko does not work.
But the overwhelming impression we got from looking at decades of research was that Gingko Biloba takes a while to work. Often it can take many months of supplementation to see results. And extracts work far better than plain, powdered, ground Ginkgo.
Ginkgo Biloba Improves Cognition
Researchers in Germany set out to study the effects of Ginkgo Biloba in healthy adults. This randomized, double-blind, placebo-controlled trial worked with 66 health volunteers for 4-weeks. One group was given a placebo, and the other group took 240 mg of Ginkgo Biloba extract daily.
At the end of the trial, those taking Ginkgo Biloba extract saw significant improvements in their "self-perceived" mental health and quality of life. They performed far better on action and reaction tests. And reported a significant improvement in mood compared to those in the placebo group.[xv]
Ginkgo Biloba Improves Quality of Life
Another study with 1,570 men and women in England took either no dietary supplement or 120 mg of Ginkgo Biloba extract daily for 4, 6, or 10 months.
Participants who took Ginkgo extract experienced improvement in activities of daily living, mood and alertness compared to the control (who took nothing).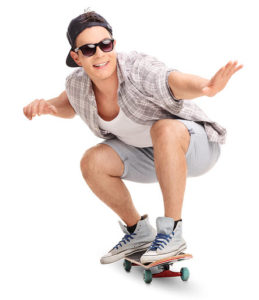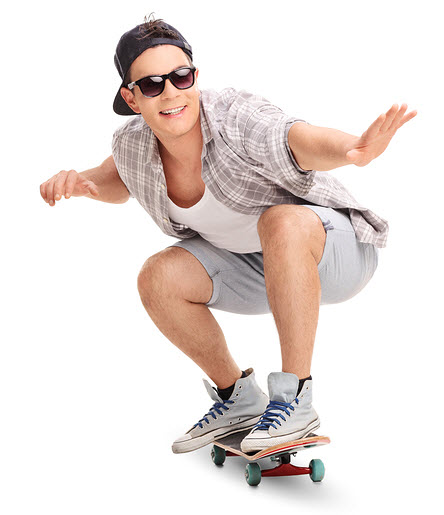 Activities of daily living included multi-tasking, completing household tasks, concentrating during a conversation, remembering important dates, and giving and following directions.
Measures of their mood included ratings of anxiety, depression, energy, drowsiness, sadness and happiness. Alertness factor rated whether they felt alert, clumsy, dizzy, relaxed and tired.
Participants in this study who took Ginkgo Biloba extract the longest reported the greatest improvement in all ratings measured. 10 continuous months of supplementing with Ginkgo extract was more effective than 4 months. Their life improved even more the longer they took Ginkgo Biloba extract.[xvi]
Gingko Biloba Improves Attention and Memory
Researchers at the University of Northumbria in the UK set out to determine if a single dose of Gingko would improve attention and memory in healthy volunteers.  This placebo-controlled, multi-dose, double-blind trial worked with 20 people.
Participants were given either a placebo or single-dose of Gingko Biloba extract of 120, 240 or 360 mg. They were tested for their speed of attention, attention accuracy, memory speed and quality of memory. They were tested before the dose or placebo, and again at hours 1, 2.5, 4, and 6 hours.
The scientists reported that Ginkgo improved multiple cognitive performance measures. Most dramatic were with "speed of attention". And results were better with the highest dose of 360 mg compared to the 240 mg dose.
This improvement was noted at the 2.5-hour mark. But was still noticeable 6 hours after supplementing with Gingko.
The researchers concluded that Ginkgo dosing can produce "sustained improvement in attention in healthy young volunteers".[xvii]
Ginkgo Biloba Recommended Dosage
Recommended dose of Gingko biloba is 40 mg 3-times per day. But daily dosage can range from 120 – 600 mg depending on the disorder being treated.
Most Ginkgo biloba products claim that a minimum of 4 weeks is required to achieve a boost in focus, memory and concentration.
Ginkgo Biloba Side Effects
There is the potential for an increased risk of bleeding when Ginkgo biloba is used concurrently with antiplatelet agents (e.g., aspirin, clopidogrel (Plavix®)), anticoagulants (e.g., warfarin (Coumadin®), enoxaparin (Lovenox®), heparin) or herbs with coumarin constituents (e.g., angelica, anise, capsicum, celery, chamomile, clove, danshen, garlic, ginger, horseradish, licorice, onion, papain, red clover).
Hypomania has been reported in patients with depression when Ginkgo leaf extract was used in combination with fluoxetine (Prozac®)/buspirone (BuSpar®), St. John's wort, and melatonin.
Ginkgo leaf extract can alter insulin secretion. So patients taking insulin should monitor glucose levels closely.
There have also been reports of seizures associated with Ginkgo use with patients using medication used to lower seizure threshold. These drugs include propofol (Diprivan®), mexiletine (Mexitil®), amphotericin B (Fungizone®), penicillins, cephalosporins, imipenem/cilastatin (Primaxin®), bupropion (Wellbutrin®), cyclosporine (Neoral®), fentanyl (Sublimaze®), methylphenidate, and theophylline.
Ginkgo should be used with caution during pregnancy, due to the potential for increased bleeding risk. Ginkgo should be avoided during breastfeeding, due to a lack of sufficient data.
Types of Ginkgo Biloba to buy
Gingko leaf is produced from green, picked leaves grown on plantations specifically developed for pharmaceutical purposes.
Ginkgo biloba extract is available in capsules, tablets, concentrated liquids, sublingual sprays, bars and cola drinks.
Standardized products should contain at least 24% flavone glycosides and 6% terpenes (ginkgolides and bilobalides). The products most commonly used in clinical trials are Ginkgo biloba standardized extracts EGb 761 (Tanakan) and LI 1370 (Lichewer Pharma).
Nootropics Expert Recommendation
Ginkgo Biloba extract up to 120 – 240 mg per day
I recommend using Ginkgo Biloba as a nootropic supplement.
Your body does not make Gingko biloba on its own. So you must take it as a standardized supplement.
Gingko biloba that has not been standardized to at least 24% flavone glycosides and 6% terpenes does not appear to be effective. So make sure you buy a standardized Ginkgo supplement.
Ginkgo increases alertness, focus, concentration and memory even in the young and healthy. Many neurohackers report immediate effects of supplementing with Gingko. But others find they need several weeks for the active compounds found in Ginkgo to take effect.
We suggest dosing up to 240 mg per day split into 3 doses throughout your day. But please refer to the "Side Effects" section of this article before you start using Ginkgo. It's a powerful supplement and could interact with some medications.