Ever wonder why you get butterflies in your stomach? Or why an impending decision can cause an attack of intestinal cramps? We all "feel it in our gut" when we know something to be true.
They happen because the body has two brains. You're already familiar with the one in your head. But there's also another vitally important one found in the human gut.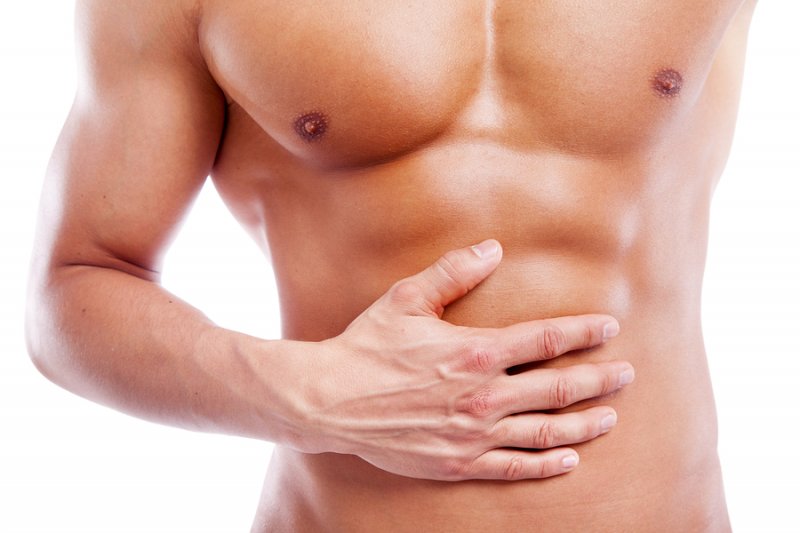 Like Siamese twins, the two brains are interconnected. When one gets upset, the other does too.
The gut has a powerful influence on all things brain-related.[i]
So if you are dealing with depression, and not responding to conventional treatment. Anti-depressants like Prozac and Zoloft are not working to alleviate your depression.
You are also likely dealing with abdominal pain, constipation, diarrhea, and bloating. Maybe even Irritable Bowel Syndrome or Celiac Disease. These are all gut-related problems.
Are you starting to see the gut-brain connection? When you address gastrointestinal issues, you'll often find that depression, anxiety and brain fog are gone too.[ii]
Gut health affects your brain's function moment-by-moment. And not only the brain. It also governs your overall health, long-term risk for disease, and longevity.
I highly recommend reading this entire article for a better understanding of the gut health problems you may be dealing with. But if you'd like to get your gut health tested right away, I highly recommend the Gut Intelligence™ Test by Viome. They will send you a kit, return a stool sample and get your gut health results within 2 – 3 weeks. 
Meet Your Microbiome
Right now, your body is colonized by a multitude of organisms. They outnumber your human cells by a factor of about ten. If you isolated them all, they would fill a half gallon container.
This microbiome of naturally occurring flora occupies your entire body. With the largest concentration in your gut. Even the expression of your genes in individual cells is influenced to some degree by this microflora.
The idea that the state of our gut governs our state of mind is not revolutionary. In fact, it goes back more than 2,000 years. Hippocrates wrote, "All disease begins in the gut".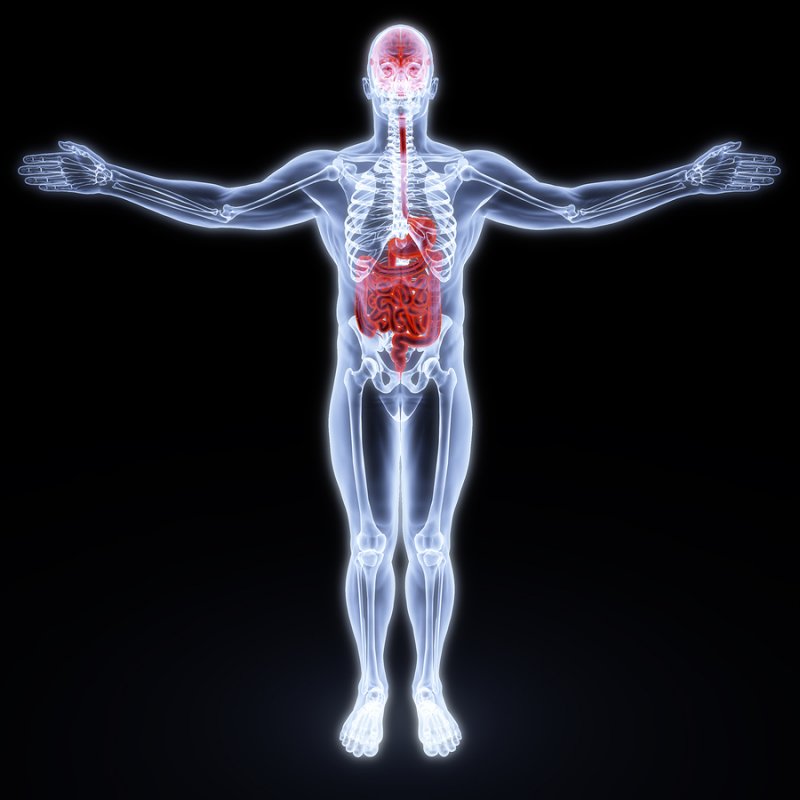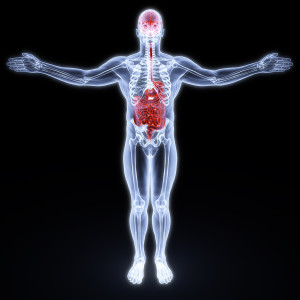 Many doctors are aware of the importance of the microbiome. And do understand the idea of gut microflora. But it's amazing the number of doctors who have not made the gut-brain connection.
To be fair, 90% of the research on the human microbiome seen in peer-reviewed journals has only been published in the last 5 years.
In modern medicine much of this is brand new information. And you're getting it here at Nootropics Expert long before the mainstream will see it.
So even though this topic is still in the early stages and what I'd call "frontier science", I'll share what we know so far. So you can learn how to:
heal brain disorders
put an end to moodiness, anxiety and depression
boost your immune system and reduce autoimmunity
improve metabolic disorders like diabetes and obesity
Gut Dysfunction Contributing to Brain Dysfunction
A decade ago, research at Kyushu University in Japan restrained germ-free mice in a tube for an hour. Then they did the same experiment with normal mice.
They measured the stress hormone output of both. And found the germ-free mice showed a much higher level of stress than the normal mice. The mice with no microbiome had a dysfunctional stress response.
This is where it gets interesting. They pretreated the germ-free mice with a bacterium called Bifidobacterium infantis. Then they repeated the same experiment. This time the once germ-free mice showed a similar stress response to normal mice.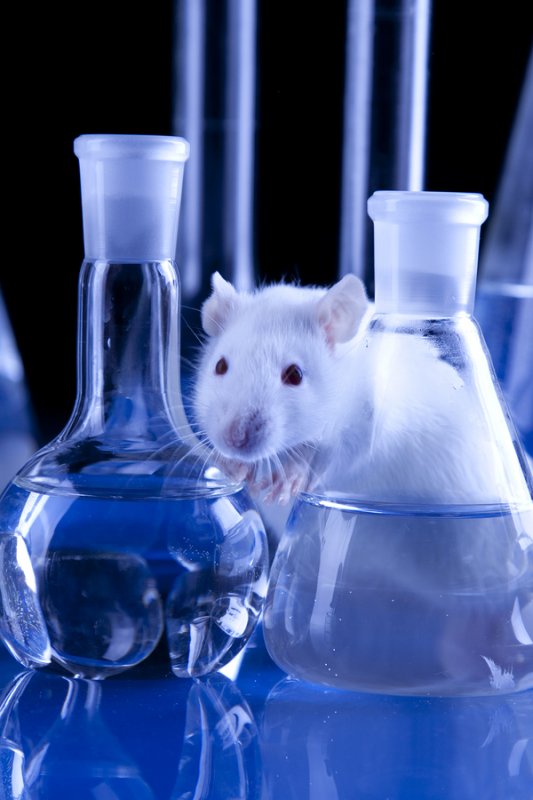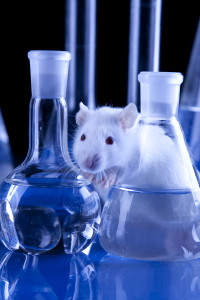 The Japanese research team were pioneers. They were the first to show that intestinal microbes could influence stress in the brain. And hinted at the possibility of using a probiotic to help brain function.[iii]
Another research team at McMaster University in Canada again used germ-free mice. They colonized the intestines of germ-free mice with bacteria taken from another mouse. The recipient mice took on the personality of the donor mouse.
Are you starting to see a pattern here?
If the germ-free mouse was once timid, it would become more daring. Or more daring mice would become apprehensive and shy. Showing that microbe interaction with the brain could induce anxiety and mood disorders.[iv]
So if you are dealing with anxiety or depression, this may be your experience too. You could have chronic inflammation, or a depressed immune system.
Tweaking the immune system with
carefully targeted, strain specific probiotics
is a great way to treat depression.
Change Your Gut, Change Your Mood
So how would gut-friendly microbes treat depression?
Your second brain is called the enteric nervous system (ENS). The sheaths of tissue lining your esophagus, stomach, small intestine and colon.
Your gut network of neurons, neurotransmitters and proteins act like a single entity. They send messages back and forth between the gut and brain via one main highway called the "vagus nerve".
To put this in perspective, your gut contains 100 million nerve cells. Lining your gastrointestinal tract from your esophagus to your rectum.
Everything that ends up in your gut can have an effect. Somewhere in your body. An ongoing battle between good microbes and bad microbes determine who wins. And how you feel.
Research at the University of Cork in Ireland showed a compromised microbiome in mice mimicked human anxiety, depression and even autism.
Studies showed normal behavior could be restored. By treating test subjects with certain strains of benign bacteria.
Most of the experiments have been with mice. But lead researcher John Cryan believes the findings could lead to what he called "Psychobiotics" for humans.
Probiotics for the Mind
Cryan defines a psychobiotic as: "a live organism that, when ingested in adequate amounts, produces a health benefit in patients suffering from psychiatric illness."[v]
John Cryan and his partner Thomas Dinan back up our own experience. For using probiotics in mental health. Bacterial strains like bifidobacterium and lactobacillus affect behavioral changes in animal studies.[vi]
Large-scale placebo-controlled trials in humans are underway.  We expect to see markers for anxiety, chronic fatigue, depression greatly reduced. Even anxiety associated with irritable bowel syndrome.
Alzheimer's disease, Autism, immune disorders, chronic inflammation and Type 2 Diabetes. They've all been linked to a dysfunctional microbiome in the gut.
6 Keys to Boosting Your Brain
by Boosting Your Gut
How long does it take to correct a dysfunctional microbiome? Experience shows a significant change in the array of gut bacteria can take place in as little as six days. After starting a new dietary protocol including using the right psychobiotics.
But everyone is different. Your success will depend on the current state of your gut. And how quickly you can fully commit to making changes.
Here are 6 keys to supporting a healthy microbiome. Based on personal experience and the latest science.
What we know about psychobiotics is still in its infancy. So this is what you can do now. And I'll have more in future issues of Nootropics Expert® Newsletter. So make sure you subscribe before you leave (and get your free copy of Secrets of the Optimized Brain). 
Choose a probiotic with at least the 5 strains I listed above. A good CFU (Colony Forming Units) target to shoot for is at least 30 billion CFU per capsule.
And don't skimp on price. Most top probiotics are refrigerated because these are living organism. And if you are buying online, they should be shipped to you in a cold pack.
Or you can feed the native Bifidobacterium and Lactobacillus already in your gut with a quality prebiotic as I mentioned in #4. And support the built-in intelligence your microbiome has had from the beginning.
Prebiotic supplements are less expensive than probiotics. But keep in mind there are only three proven prebiotic supplements worldwide; chicory root fiber, galacto-oligosaccharide (GOS) and lactulose.
I've found that Performance Lab®Prebiotic which is made from a patented form of chicory root extract called Orafti® Synergy1 makes an excellent prebiotic. And works amazingly well. Especially when I use it with my daily probiotic.
And I highly recommend the Gut Intelligence™ Test by Viome. They will send you a kit, return a stool sample and get your gut health results within 2 – 3 weeks. 
Try a Probiotic Enema
This won't be for everyone, but you'd be amazed at how many people have benefited from this at-home procedure. It's the best way to introduce probiotic bacteria directly into the bowel.
Enemas date back to the ancient Egyptians and Mayans. And are used to flush out the lower bowel by injecting fluid into the rectum.
All you need is an enema bag, 3-6 probiotic capsules (including bifidobacteria), and filtered (chlorine-free) water. Fill the enema bag with lukewarm filtered water. And open and dissolve the probiotic capsules in the water-filled enema bag.
Insert the nozzle tip into your rectum. Holding the bag higher than the nozzle, release the clamp so the water flows into the colon. Try to hold the enema for 30 minutes if possible.
How often this procedure is recommended depends of the needs of the patient. In someone who has had aggressive antibiotic therapy, for example, you could do probiotic enemas as often as three times weekly for 4 – 6 weeks. And then reassess the situation.

[i] Collins S.M., Bercik P. "The relationship between intestinal microbiota and the central nervous system in normal gastrointestinal function and disease." Gastroenterology. 2009 May;136(6):2003-14. (source)
[ii] Freestone P.P., Sandrini S.M., Haigh R.D., Lyte M. "Microbial endocrinology: how stress influences susceptibility to infection." Trends in Microbiology 2008 Feb;16(2):55-64. (source)
[iii] Sudo N., Chida Y., Aiba Y., Sonoda J., Oyama N., Yu X.N., Kubo C., Koga Y. "Postnatal microbial colonization programs the hypothalamic-pituitary-adrenal system for stress response in mice." The Journal of Physiology 7/1/04; 558 (Pt 1): 263-75. (source)
[iv] Neufeld K.M., Kang N., Bienenstock J., Foster J.A. "Reduced anxiety-like behavior and central neurochemical change in germ-free mice." Neurogastroenterology and Motility 3/23/11; (3): 255-64 (source)
[v] Dinan T.G., Stanton C., Cryan J.F. "Psychobiotics: a novel class of psychotropic." Biological Psychiatry 11/15/13; 74 (10): 720-6 (source)
[vi] Cryan J.F., O'Mahony S.M. "The microbiome-gut-brain axis: from bowel to behavior." Neurogastroenterology and Motility. 2011 Mar;23(3):187-92. (source)
[vii] Elias P.K., Elias M.F., D'Agostino R.B., Sullivan L.M., Wolf P.A. "Serum cholesterol and cognitive performance in the Framingham Heart Study." Psychosomatic Medicine 2005 Jan – Feb; 67(1): 24-30 (source)
As an Amazon Associate I earn from qualifying purchases. This post may also contain other affiliate links and I will be compensated if you make a purchase after clicking on my links.