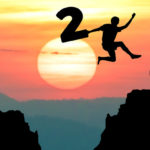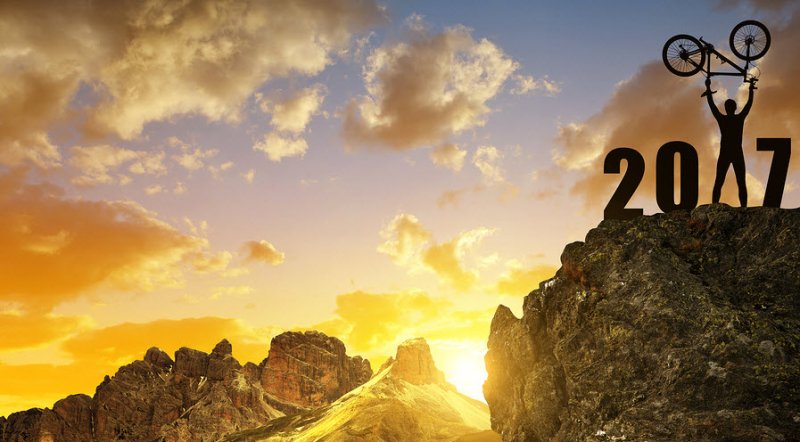 Did you achieve your New Year's resolutions in 2016?
I'm guessing you didn't. Research by the University of Scranton on December 11, 2016, and published in the Journal of Clinical Psychology shows not many did.
The study revealed only 8% of people were successful in achieving their resolution.[i]
So how can you be one of the few who actually achieve what you resolve to do in 2017? I'll let you in on a little secret that's worked for me. And yes, it has to do with nootropics.
But it's more than blindly reaching for the most heavily marketed new nootropic stack. And hoping for the best. It also takes more than pure will-power and a little stubbornness. It takes a plan.
"Discipline and freedom are not mutually exclusive but mutually dependent because otherwise, you'd sink into chaos". ~ Paulo Coelho – The Alchemist
7 Secrets of People Who Keep Their New Year's Resolutions
So to keep you out of 'chaos', here are 7 key tips that can help you keep your New Year's resolutions. Overcome anything life throws at you this year. And reach your goals (with the help of nootropics) in 2017.
Define your goals. What do you want to achieve this year? It's one thing to say, "I want to get organized", or "I want spend less and save more", or "I want to enjoy life to the fullest" or "I want to lose weight"…
But what exactly is it that may prevent you from getting organized, or taking control of your finances?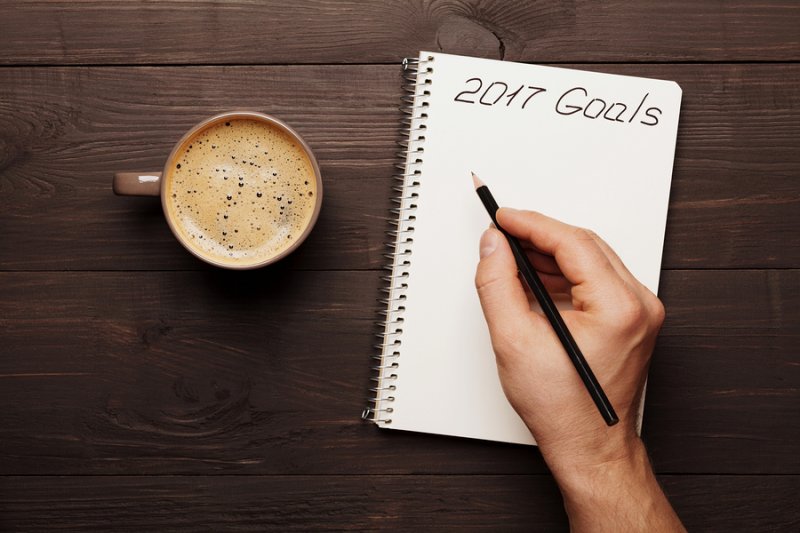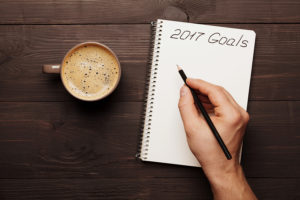 It could be problems with motivation or concentration. Memory and recall could be an issue. Energy to maintain the stamina you need to stick to your resolution.
You could have an issue with social anxiety, or bouts of depression. Preventing you from living life to the fullest. Procrastination could leave you feeling like a failure because of a lack of motivation.
With your brain running like a finely-tuned instrument, you can improve the odds of meeting these goals. This is where nootropic supplements come in.
But you need to narrow down what needs to be fixed or strengthened. Then select the right nootropic or supplement combination to address what it is in your head that's holding you back.
Measure your progress. The only way to know if you're making progress is to measure any changes you experience. You can feel the effects of some nootropics within 30 minutes. And others may take consistent dosing of 2 – 3 weeks before you experience any lasting change.
Setting up this kind of feedback loop pays huge dividends as a source of motivation. Otherwise, you may try something new, and give up prematurely. Especially if you're not aware that a supplement could take time to build up in your system.
Lasting change takes time. Lasting progress in nearly anything in life seldom happens overnight. But the experience of many neurohackers, including myself, show that you can feel profound positive benefits in something as serious as deep depression in less than 30 days.
But if you suffer deep bouts of depression. Or are sidelined every day by debilitating anxiety attacks. It takes discipline and some persistence before you'll feel lasting change. This goes for fixing brain fog and memory problems too. See Tip #5 for more on this.
Keep a daily schedule. If you ever find yourself saying something like, "I was too busy to remember to take my stack". Or, "I missed my 2nd dose at noon because of an unexpected call". If you have issues with brain fog or depression, the only way to make this work is to schedule it.
Treat these nootropic New Year's resolutions like they were scheduled doctor's appointments. A doc appointment would go in your calendar. Right? If that's what it takes, plug your daily 2 or 3 dose schedule into the calendar on your phone if you have to.
That which is scheduled gets done. And soon becomes a habit. My schedule goes like this: nootropic stack/ADD/thyroid meds and coffee as soon as I get up, thyroid meds at 10 am, nootropic stack/ADD meds before lunch, thyroid meds at 2 pm, and thyroid meds/ALCAR/NALT at 4 pm to prevent a stimulant crash.
Don't go it alone. Share your goals with a support group that understands what you're doing. NOT friends and family who have no idea what nootropics and their benefits are.
You can share your goals and get advice here in the comments section of any of the posts or reviews on NootropicsExpert.com. Or on the Nootropics Expert Facebook page. Or the reddit.com/r/nootropics forum. Longecity.com also has an area devoted to nootropic and supplement discussions.
It does take some courage and feeling a little vulnerable to share something that you may have been struggling with all your life. But to dramatically increase your odds of achieving your New Year's resolution goals with the help of nootropics, you'll want the support of those who share many of the same issues as you.
Social media and forums can make a great "accountability partner" if you're serious about achieving your goals.
Some progress is better than no progress. But miracles can happen. My life is a great example of a 180-degree turnaround from broke/depressed and miserable to a life of abundance and love. But it took several years of trial and error. Setting goals and trying things. Until I got it right.
So if you are guilty of "all or nothing" thinking, this could be your failing point. Any effort toward your goal is better than no effort. A little better memory and recall is better than permanent brain fog. Fewer social anxiety attacks is better than not going out at all.
And if worse comes to worse, refer back to Tip #5.
Be flexible. Remember Paulo Coelho's quote at the beginning of this article? "Discipline and freedom" go hand in hand. That means temporary failures can either lead to a total meltdown and giving up. Or, you can re-evaluate and take another step toward your New Year's resolution goals.
Flexibility also means doing what you can do right now to help you toward your goals. If your budget doesn't allow for a full-blown nootropic stack to address every one of your issues, start with one or two. And deal with the most important problem. Maybe depression is holding you back more than memory issues. Possibly anxiety is a bigger issue than faster recall.
Take another look at the work you did for Tip #1. And choose the most important thing to work on first if you need to. Get feedback from your peer and accountability group. If you forget your dosing schedule for a day or two, get back on it as soon as you can. Nootropics are mostly incredibly forgiving. And the benefits often build up over time.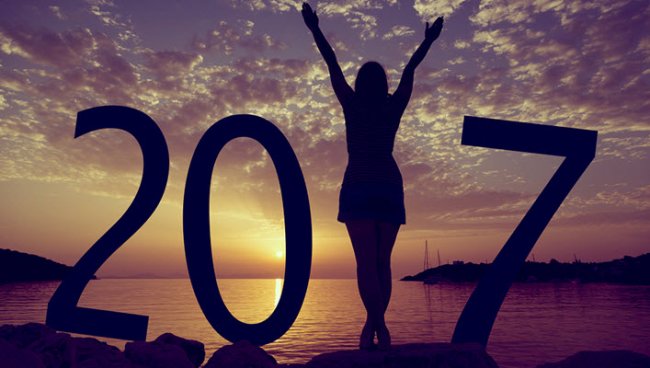 Best Nootropic Stack of 2017
So what is the best nootropic stack that will help you achieve your New Year's resolution in 2017?
It all depends on the work you did for Tip #1 earlier in this post. What works for me or the person next to you may not be what you need. Our body and brain chemistry is unique. And our issues are unique.
But to help narrow your choices, I'll cover some of the most common brain issues. And the nootropic supplements that have been proven to help correct each of them.
Concentration
Concentration is the ability to focus your attention without distractions or interference. And certain nootropic supplements have been proven to help bolster your enthusiasm, skill and commitment towards your desired goal. Like New Year's resolutions!
A few of our favorite nootropics for concentration include:
You can click through to each one of the nootropics listed above (and below) for an extended article. Each nootropic article includes what it is, where it comes from, how it helps your brain, side effects, and dosage recommendations.
N-Acetyl L-Tyrosine (NALT) is particularly effective for goal-oriented concentration. Like achieving your New Year's resolution goals.
Motivation
Motivation is literally the desire to do things. Like achieving your New Year's resolution goals.
These are a few of the nootropics we've found helpful for motivation:
You can get L-Theanine in capsule form. Or drinking 3 or 4 cups of green tea throughout your day like I do.
Sulbutiamine is one of my favorite nootropics. It helps in the motivation department. And is a great anti-depressant too. I use 600 mg twice a day.
Memory and recall
Memorizing your New Year's resolutions and recalling them every day for the next year is crucial. And many of the most common resolutions we make rely on good short- and long-term memory. Including working memory which keeps us functioning throughout our day.
The top nootropics for memory are:
For an in-depth look at what you can do to boost memory, go to "Best Nootropics for Learning and Memory". You'll learn how memories are formed, techniques you can use to boost memory, and even the molecular biology of memory. With specific suggestions on the best nootropics for boosting memory.
Energy
We need the physical and mental energy required for achieving our New Year's resolutions. And once again, nootropics can help.
For boosting mental energy and reducing fatigue:
ALCAR is one of my favorite nootropics and part of my stack. I use 800 mg of ALCAR 3-times a day to boost mental energy, prevent mental fatigue and ADHD med stimulant crashes.
ALCAR targets brain metabolism, boosts mitochondrial energy, and even acts as a neuroprotectant. ALCAR is also a necessary ingredient for acetylcholine synthesis in your brain.[ii]
Ashwagandha and Rhodiola Rosea have been used for millennia to boost mental energy. And are used to help produce Brain-Derived Neurotrophic Factor (BDNF). BDNF is a naturally occurring protein that is responsible for the growth, maintenance and survival of neurons.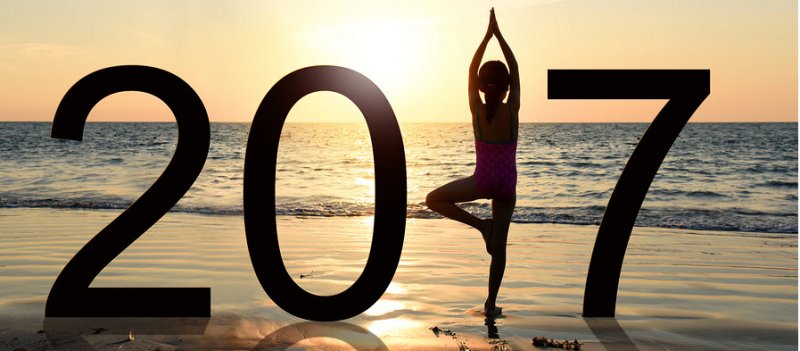 Anxiety
Occasional anxiety is a normal part of life. But anxiety disorders can interfere with your work performance, school work and relationships.
Anxiety disorders include symptoms like:
Social anxiety disorder will prevent you from meeting your New Year's resolution "enjoying life to the fullest". Or for achieving any of your other New Year's goals.[iv]
Nootropics can absolutely help relieve the symptoms of anxiety and social anxiety disorder.
The best nootropics for anxiety or social anxiety disorder include:
Aniracetam is one of my favorite nootropics. And I use 800 mg twice a day. I also use 1,000 mg of DHA once a day. And in my opinion, DHA should be a mandatory part of every person's daily nootropic stack. Or supplement regimen.
DHA is an Omega-3 fatty acid that impacts your brain's signaling systems,[v] neurotransmitters, learning, memory, focus, and attention. DHA even helps reduce and even repair cognitive decline.
Bacopa Monnieri and Lion's Mane Mushroom are both powerful nootropics. And help a host of cognitive issues. Including anxiety and preventing panic attacks.
Pterostilbene is found in cranberries, blueberries and grapes. And is a powerful antioxidant, stimulates BDNF, and promotes neuroplasticity.
A study at the University of Mississippi found that Pterostilbene "has the potential for therapeutic drug development for anxiety disorders."[vi]
Depression
Depression is a common but serious mood disorder affecting way too many people in our society.[vii] If you deal with depression daily, you know how it affects how you feel, think, and handle even the most basic things like eating, sleeping and working.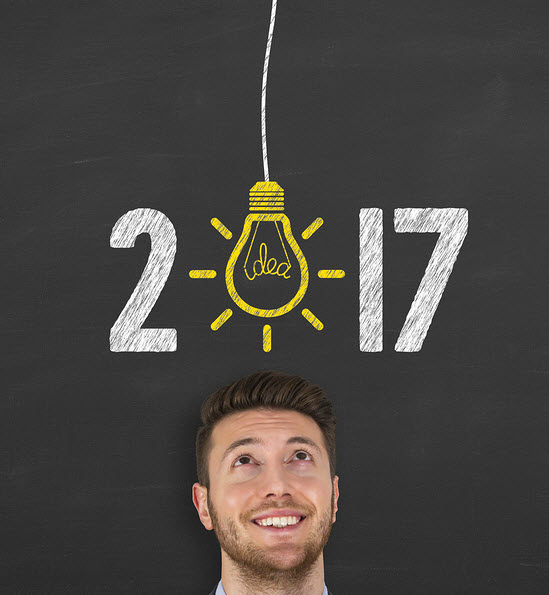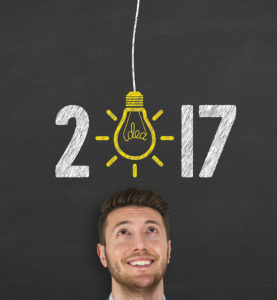 Depression is almost guaranteed to prevent you from achieving any of your New Year's resolution goals. I've gone into more detail on depression symptoms, causes and natural solutions to combating depression in this post here called "Best Nootropics for Depression".
But for now, and to help you meet your New Year's resolution goals in 2017, here are some powerful nootropic supplements for depression that you can try right away.
I've been prescribed and tried various antidepressant medications during my adult life. With varying degrees of success in treating depression. Along with a host of side effects that come with SSRI's and MAOI's.
By far the best antidepressant I've ever used, and continue to take daily is Aniracetam. From the racetam-family of nootropics, Aniracetam seems to affect dopamine and serotonin receptors in the brain. Leading to improved mood and sociability.[viii]
Bacopa Monnieri[ix], Magnesium and Rhodiola Rosea all provide powerful antidepressant qualities. One study showed that Rhodiola offered slightly less anti-depressant benefits than Zoloft®. But patients had "significantly fewer adverse events and was better tolerated" than the prescription antidepressant.[x]
Magnesium is the 4th most abundant mineral in your body. And yet most of us in modern society don't get nearly enough from our diet.[xi]
Every one of us is different. And a supplement that may work as an antidepressant for me may not work for you. But something as simple and inexpensive as a gram a day of Magnesium-L-threonate may be all you need to boost your mood.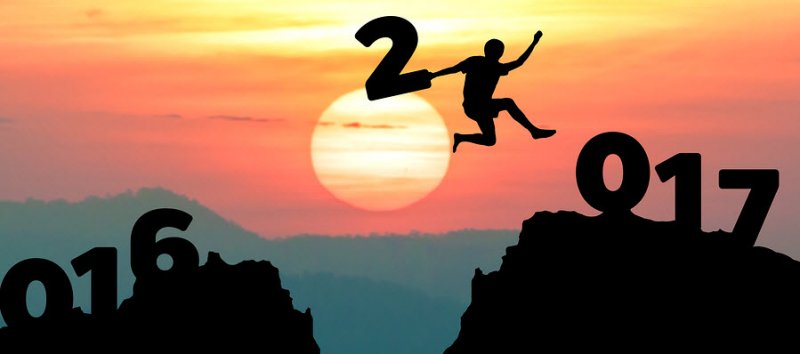 How to Keep Your New Year's Resolutions
In this post we've covered the 7 secrets of people who keep their New Year's resolutions. But with the added benefit of nootropics.
Following each of the 7 Tips along with boosting your brain function can help you be one of the few who actually do keep their resolutions in 2017.
Each of the primary brain issues we addressed with nootropic suggestions have clickable links for each nootropic supplement.
You can click through to each one of the nootropics listed above for an extended article. Each nootropic article includes what it is, where it comes from, how it helps your brain, side effects, dosage recommendations, and dozens of scientific studies showing their effectiveness.
You'll also notice that certain nootropics are listed in green font with an asterisk*. Each of these are included in my favorite pre-made nootropic stack Mind Lab Pro.
So if you want a more comprehensive approach to boosting cognitive function. And reaching your New Year's resolution goals with the help of nootropics. Mind Lab Pro has you covered. Even saving you money compared to buying each of these nootropic supplements on their own.
Happy New Year from me and Nootropics Expert! And may your 2017 be filled with prosperity and love.
[i] "New Years Resolution Statistics" Journal of Clinical Psychology Vol. 72 Issue 12 Dec. 2016 (source)
[ii] White H.L., Scates P.W. "Acetyl-L-carnitine as a precursor of acetylcholine." Neurochemical Research 1990 Jun;15(6):597-601. (source)
[iii] "Anxiety Disorders" National Institute of Mental Health (source)
[iv] "What Are Anxiety Disorders?" American Psychiatric Association (source)
[v] Delion S., Chalon S., Guilloteau D., Besnard J.C., Durand G. "alpha-Linolenic acid dietary deficiency alters age-related changes of dopaminergic and serotoninergic neurotransmission in the rat frontal cortex." Journal of Neurochemistry. 1996 Apr;66(4):1582-91. (source)
[vi] Al Rahim M., Rimando A.M., Silistreli K., El-Alfy A.T.  "Anxiolytic action of pterostilbene: involvement of hippocampal ERK phosphorylation." Planta Medica. 2013 Jun;79(9):723-30. (source)
[vii] "Major Depression with Severe Impairment Among Adults" National Institute of Mental Health (source)
[viii] Nakamura K., Kurasawa M. "Anxiolytic effects of aniracetam in three different mouse models of anxiety and the underlying mechanism." European Journal of Pharmacology 2001 May 18;420(1):33-43. (source)
[ix] Benson S., Downey L.A., Stough C., Wetherell M., Zangara A., Scholey A. "An acute, double-blind, placebo-controlled cross-over study of 320 mg and 640 mg doses of Bacopa monnieri (CDRI 08) on multitasking stress reactivity and mood." Phytotherapy Research 2014 Apr;28(4):551-9. (source)
[x] Mao J.J., Xie S.X., Zee J., Soeller I., Li QS., Rockwell K., Amsterdam J.D. "Rhodiola rosea versus sertraline for major depressive disorder: A randomized placebo-controlled trial." Phytomedicine. 2015 Mar 15;22(3):394-9. (source)
[xi] Jacka F.N. et. Al. " Association between magnesium intake and depression and anxiety in community-dwelling adults: the Hordaland Health Study" Australian and New Zealand Journal of Psychiatry Volume 43, Issue 1, 2009 (source)
As an Amazon Associate I earn from qualifying purchases. This post may also contain other affiliate links and I will be compensated if you make a purchase after clicking on my links.