Introduction
Reading comprehension is more than just understanding the words on a page. It's about grasping the essence, connecting ideas, understanding, and then applying what you've learned.
But if you are not interested in reading in the first place, there is no nootropic on earth that will motivate you to want to read. On the other hand, if you are a reader but find that you need to re-read sentences over and over again, nootropics can help get you over that hump.
This is huge because if you are a reader but struggle with reading comprehension, it affects not only academic and work performance but also everyday tasks.
Natural nootropic supplements can help by enhancing the cognitive functions needed for effective reading comprehension.
Understanding Reading Comprehension
Reading comprehension involves a myriad of cognitive processes—improving catecholamine balance, increasing focus and attention[i], enhancing working memory,[ii] and boosting stamina and energy.
Natural nootropics can play a pivotal role here. These substances have the potential to support these cognitive elements, making reading comprehension an achievable goal.
Key Takeaways
Reading comprehension involves catecholamine balance, improved concentration, and focus, better working memory, and more energy and stamina.
If you are not a reader and have no interest in reading, there is no nootropic on the planet that can motivate you to want to read.
You can improve reading comprehension with individual nootropic supplements or by using a pre-made nootropic stack.
 Supplementing with nootropics will not improve reading comprehension after one day of use. Instead, consistent daily use should provide the benefits you are looking for within about 30 days.
Mind Lab Pro® has been shown in clinical studies to provide the cognitive boost needed for improved reading comprehension.
Best Natural Nootropics for Reading Comprehension
Choosing the Right Natural Nootropic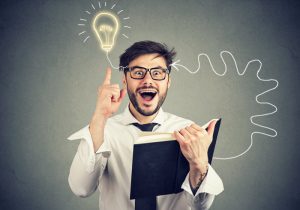 When searching for the right nootropic to support reading comprehension you can choose individual supplements from the list above. Or choose a high quality pre-made nootropic stack containing those ingredients.
Mind Lab Pro® contains 11 nootropic ingredients including L-Tyrosine, Rhodiola Rosea, and Bacopa Monnieri. A study conducted at the University of Leeds in the UK concluded supplementing with Mind Lab Pro® daily for 30-days significantly improved memory.[viii] And specifically boosted working memory and delayed recall needed for reading comprehension.
I highly recommend Mind Lab Pro® and encourage you to try it if you are looking to improve reading comprehension.
Try: Mind Lab Pro®
Conclusion
Enhancing reading comprehension goes beyond practicing reading skills; it also involves optimizing the cognitive functions that underlie this complex task. The natural nootropics listed above can offer significant benefits, backed by scientific research.