CDP-Choline is known to increase cognition and brain function, improve focus and motivation, and reduce fatigue
CDP-Choline (Cytidine Diphosphate Choline or cytidine 5′-diphosphocholine) is also known as Citicoline. This naturally occurring choline source is present in every cell in your body.
CDP-Choline is unique as a choline source. Once it's digested it separates into cytidine and choline. When it gets to your brain it converts back to CDP-Choline.
This choline is needed to synthesize the neurotransmitter acetylcholine (ACh). ACh is a primary neurotransmitter released by neurons. This electrical signaling between neurons is involved in memory, learning, cognition and recall.
Cytidine is a component of Ribonucleic acid (RNA). This molecule is involved in coding, decoding, regulation and the expression of genes. But once it gets into the brain, it converts to uridine.
The signaling going on between neurons tends to grab choline molecules from cell membranes when choline is in short supply. This is where uridine steps in. It repairs those same cell membranes. To maintain neuron integrity.
 CDP-Choline helps:
Brain Optimization: CDP-Choline provides uridine once it enters in the brain. Uridine repairs, rebuilds and re-supplies the components needed for neuron repair. To keep signaling between neurons optimized for memory, learning, cognition and recall.
Neurotransmitters: CDP-Choline enhances the release of norepinephrine, dopamine, serotonin, and acetylcholine in the brain.

[i]

[ii]

Brain Energy: CDP-Choline increases Adenosine triphosphate (ATP) in brain cells. ATP is produced in your mitochondria and your main source of cellular energy.
Overview
CDP-Choline is a type of choline that is present in every cell in your body. You can also get it from eating organ meats like liver.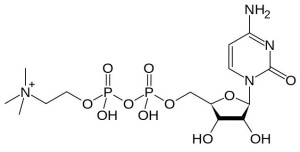 Choline is considered an essential nutrient because your body uses it faster than it can produce it. So you need to supplement choline either from food or a supplement.
You need choline for the production of the neurotransmitter acetylcholine. And to form phosphatidylcholine (PC), used in building cell membranes.
In fact, choline is so vital to cognition and nerve function that, without it, we couldn't move, think, sleep or remember anything.
CDP-Choline has the unique ability to convert to cytidine and choline once it passes through your digestive system. After it crosses the blood-brain barrier, it converts back to CDP-Choline.
The left-over cytidine in your blood can convert into uridine in your brain. Uridine is necessary for repairing cell membranes.
CDP-Choline is involved in memory and cognitive functions. And provides energy for the brain to conduct sustained mental effort.
CDP-Choline vs. Alpha GPC vs. Choline Bitartrate: What's the Difference?
Choline is a water-soluble nutrient similar in composition to B-vitamins. CDP-Choline, Alpha GPC, Choline Citrate and Choline Bitartrate are all sources of choline.
CDP-Choline (cytidine 5′-diphosphocholine): Is about 18% choline by weight and easily crosses the blood-brain barrier. Your body naturally synthesizes choline into CDP-Choline (Citicoline) in your brain.
Taken as a supplement, it's then converted to cytidine and choline in your gut. Once it crosses the blood-brain barrier it's converted back to CDP-Choline. The choline then assists cell membranes, and helps create acetylcholine.
The added benefit of CDP-Choline is with cytidine. Cytidine can convert into uridine which is critical in the brain. Uridine is needed to synthesize the phosphatidylcholine (PC) in neuron membranes. It helps repair neurons.
Choline Bitartrate: An economical form of choline, and about 40% choline by weight. So 1 gram of Choline Bitartrate offers 400 mg of actual choline. It does not easily cross the blood-brain barrier. So you won't experience the same level of nootropic benefits as with Alpha GPC or CDP-Choline.
Alpha GPC: About 40% choline by weight and easily crosses the blood-brain barrier. Alpha GPC naturally occurs in your brain as a byproduct of phosphatidylcholine (PC). When your brain needs more choline, and the choline floating around in your brain is running low, it breaks down PC from cell membranes. And turns it into Alpha GPC.
Your body and brain loves it when you use Alpha GPC. Because it doesn't have to cannibalize its own cells to get more choline.
How does CDP-Choline Work in the Brain?
CDP-Choline boosts brain health and function in several ways. But two in particular stand out.
CDP-Choline is metabolized in the gut wall and liver to form choline and cytidine. Once choline and cytidine cross the blood-barrier they re-synthesize back into CDP-Choline (Citicoline).

[iii]
In the brain choline aids in the synthesis of acetylcholine. And the release of dopamine.[iv] Acetylcholine is a neurotransmitter associated with memory and learning.
CDP-Choline helps repair neural membranes. Choline is a precursor to the neurotransmitter acetylcholine (ACh) in your brain. ACh carries nerve impulses across synapses. And then is broken down by enzymes.
ACh is then reassembled for reuse. But this breakdown/reassembly process isn't foolproof. Some ACh gets lost in the process. So your brain goes looking for more choline to make ACh.
If there isn't enough choline in your blood, it gets it from the phosphatidylcholine (PC) that makes up the outside of the cell membrane of your neurons. The PC in the cell membrane releases choline to help make acetylcholine.
When your neurons lose too much choline, they lose integrity. Nerve impulses break down, and cognitive abilities decline.[v]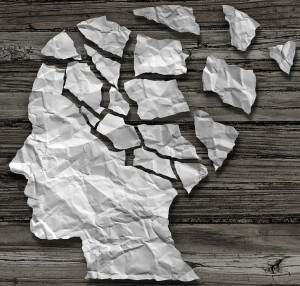 Scientists in the lab at MIT showed that this is where uridine steps in. The cytidine in CDP-Choline converts to uridine in your body. And it works as a bridge between choline and neuron membrane synthesis.
Uridine is needed to synthesize the PC in neuron membranes. It is first converted to CDP-Choline. Which is then synthesized into new PC. This new PC can then repair damaged neuron membranes. Membranes that were raided to make acetylcholine.[vi]
How things go bad
As we get older, our brain chemistry and energy metabolism changes. This can happen at any age once we enter our adult years.
↓ Brain cell membranes degenerate
↓ Recall, reaction time and mood diminish
↓ Acetylcholine levels decline[vii]
All of these changes can happen at any age. And our bodies are influenced by the food we eat, what we drink, lifestyle habits, the air we breathe and more.
So CDP-Choline can help for age-related cognitive decline, as well as a student looking to do better in school. By boosting acetylcholine and dopamine. And rebuilding neurons in the brain.
CDP-Choline benefits
Research from hundreds of studies have shown that CDP-Choline will:
CDP-Choline is water-soluble and quickly enters your brain after you take it. In fact, studies show it has nearly 100% bioavailability in your body. Take it orally or intravenously and your body absorbs the same amount.
Once in your brain it boosts signal transmission, and repairs neurons. CDP-Choline improves your brain function and memory by directly increasing levels of acetylcholine and dopamine. And repairs neurons at the same time.
How does CDP-Choline feel?
The most profound indication of the power of this supplement is with those who have suffered a stroke.
Stroke survivors report that after continued usage of CDP-Choline, most of the noticeable effects of the stroke are gone. Including muscle paralysis and weakness.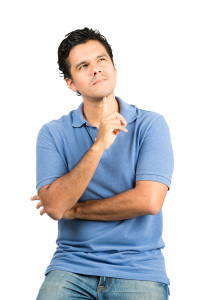 Neurohackers report they are better able to concentrate and focus. And experience a significant boost in cognition.
You can feel more mentally alert. And you may even ease the fatigue associated with clinical depression by using CDP-Choline.
Some use CDP-Choline as an alternative to the stimulants prescribed for ADHD.
CDP-Choline Clinical Research
In a study at the University of Utah, 75 healthy males were given 250 mg, 500 mg of CDP-Choline, or a placebo. Tests were recorded after 28 days of supplementation.
The adolescent males receiving 250 or 500 mg of CDP-Choline showed improved attention and psychomotor speed. And reduced impulsivity compared to adolescent males who received placebo.
This study indicates CDP-Choline is effective even in younger age groups. And can be particularly helpful to those dealing with ADHD.[xv]
CDP-Choline Enhances Cognition
A study published in Food and Nutrition Sciences assessed the potential cognitive-enhancing effects of Citicoline (CDP-Choline) in healthy, adult women.
This double-blind, randomized, placebo-controlled trial worked with 60 healthy women from 40 – 60 years old. Each volunteer was given a daily dose of 250 mg or 500 mg of Citicoline, or a placebo for 28 days.
The women who took either dose of Citicoline for 28 days showed a significant improvement in cognition.
The researchers suggested that Citicoline may improve attentional performance in middle-aged women. And it might eliminate the attention deficits associated with central nervous system disorders (i.e. ADHD).
CDP-Choline Improves Memory
Researchers in Japan studied 16 men and women who were given either 500 mg or 2000 mg of Citicoline for 6 weeks. Magnetic resonance spectroscopy (MRS) was used to study the brains of the participants at the end of the study.
The research team found ATP in the neurons of those in the study increased by over 14%. And membrane phospholipids were boosted by over 32%. These finding were in specific areas of the brain associated with cognition. And the effect was even more pronounced in the group that received the lower dose of Citicoline.
The researchers concluded that Citicoline supplementation could help prevent cognitive decline associated with aging. Along with an increase in brain energy reserves and utilization. And an increase in the components needed to synthesize and maintain cell membranes.
CDP-Choline Recommended Dosage
Recommended CDP-Choline dosage is 250 – 500 mg per day. Taken no more than twice per day. Two daily doses would be one CDP-Choline dose in the morning, and one in the early afternoon.
If you're adding CPD-Choline to your stack with a racetam, a typical ratio would be 250 mg of Citicoline to 1 gram of Aniracetam or 4 grams of Piracetam.
CDP-Choline Side Effects
Recommended dosages even for extended periods are considered well-tolerated and safe. While CDP-Choline is considered non-toxic, it is possible to experience toxicity with too much choline in your body.
If you experience trouble sleeping, headache, diarrhea, low or high blood pressure, nausea, blurred vision or chest pain – you should stop using CDP-Choline.
Type of CDP-Choline to Buy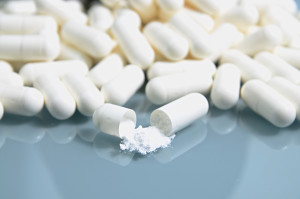 CDP-Choline is sold in capsule and powder form. Capsules are usually 250 – 500 mg each. 500 mg of CDP-Choline in powder form is equivalent to 2-level 1/8 tsp scoops.
Cognizin® is a patented, allergen-free, and water-soluble form of CDP-Choline shown in clinical trials to boost brain cell membrane formation by 26%. And increase brain energy by 13.6%.[xvi]
CDP-Choline is often found in pre-formulated nootropic stacks. But as Cognizin® is only offered in premium stacks.
For example, Mind Lab Pro® includes effective doses of 11 brain enhancing nootropic compounds including 250 mg of Citicoline. And Performance Lab® Mind includes 250 mg of Cognizin®.
I recommend Mind Lab Pro® because it addresses all aspects of anxiety, memory and cognitive enhancement, stabilizes mood, brain repair, and maintenance. See my full Mind Lab Pro review for more.
A great alternative is the Performance Lab® Mind supplement which is made to be used with the Performance Lab® NutriGenesis Multi. Which supplies the core essential vitamins and minerals for overall brain and body health.
Nootropics Expert Recommendation
CDP-Choline 250 – 500 mg per day
I recommend using CDP-Choline as a nootropic supplement.
CDP-Choline is brain food. And is a natural substance found in every cell in your body.
You can get choline from some of the food you eat. But adequate levels of CDP-Choline are only found in organ meats like liver. So to get its benefits you must take it as a supplement.
CDP-Choline is vital to maintaining optimal brain health. And has been shown to increase cognitive energy, boost brain function, enhance communication between neurons, and protect neural membranes from free radical damage.
Cognizin® is a patented, allergen-free, and water-soluble form of CDP-Choline available in premium nootropic stacks like Performance Lab® Mind. And you'll get 250 mg Citicoline in Mind Lab Pro®
I suggest starting with a dose of 250 – 500 mg daily. And CDP-Choline is a great compliment to a stack including any nootropic from the racetam-family. Anything that causes an increase in uptake of acetylcholine in your brain.
You need to provide your brain with the CDP-Choline it is demanding. Or it starts cannibalizing your own brain cells to make more acetylcholine. Signs that you're lacking adequate choline are headaches.
When using CDP-Choline with one of the racetams start with a ratio of 1:4. For example, 250 mg of CDP-Choline to 1,000 mg of Aniracetam.
Stroke survivors may want to up the dose to 2,000 mg per day.